Keep Your Property
And Have More Free Time
And Enjoy Life
And Perfectly Clean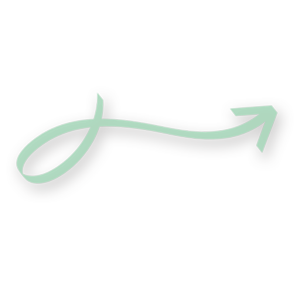 Premier Mattress Cleaning Services in Dunwoody
The invisible threats often pose the greatest challenges to maintaining mattress cleanliness. Allergens, dust mites, and accumulated residue from dead skin cells and sweat can have a significant impact on your sleep quality and overall health. CSA stands ready to tackle these hidden hazards. Our specialized mattress cleaning services in Dunwoody delve beneath the surface to deliver a complete clean that refreshes your mattress and enhances your sleep.
At CSA, we understand that each mattress tells its unique story and requires a distinctive care routine. Rejecting a one-size-fits-all approach, we offer custom cleaning services crafted to address your mattress's individual needs. Our seasoned technicians carry out a thorough examination of your mattress, regardless of its type – be it memory foam, innerspring, latex, or hybrid. This meticulous approach ensures every crevice is checked, every stubborn stain is dealt with, promising a deep cleanse for your mattress.
Utilizing State-of-the-Art Cleaning Technology for Excellent Results
In our ongoing mission to meet the zenith of cleanliness and hygiene standards, CSA empowers its team with advanced steam cleaning technology. This powerful tool, paired with our certified non-toxic cleaning solutions, forms a formidable defense against microscopic, but harmful inhabitants of your mattress, like mites, fungi, and bacteria. Our comprehensive cleaning method goes beyond mere surface tidying, fostering a healthier and cleaner sleep environment.
Balancing Cleanliness and Sustainability: CSA's Green Cleaning Mission
Balancing cleanliness with environmental consciousness, CSA's mattress cleaning services in Dunwoody utilize eco-friendly cleaning solutions. These solutions are gentle on your mattresses but tough on stains and allergens. This harmonious approach represents our commitment to cleanliness efficacy and environmental conservation. By choosing CSA, your choice for a cleaner mattress also supports a cleaner Earth.
Embark on a Healthy Sleep Journey with CSA
At CSA, we view ourselves not merely as a service provider, but as a partner on your journey towards healthier sleep and improved well-being. Our unwavering dedication to exceptional service has made us a favored choice for mattress cleaning in Dunwoody. If your mattress could use a deep, thorough clean, we're just a call away. Dial (470) 781-4220 and experience the transformative impact of a CSA-cleaned mattress. Welcome to a world of restful nights and invigorated mornings with CSA.