Keep Your Property
And Have More Free Time
And Enjoy Life
And Perfectly Clean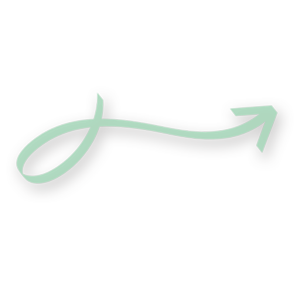 Top-tier Mattress Cleaning Services in Kennesaw
When it comes to the cleanliness of mattresses, unseen threats often pose the greatest risks. These include allergens, dust mites, and the accumulated remnants of dead skin cells and sweat, which can profoundly impact your sleep quality and overall health. CSA understands these invisible foes. With our specialized mattress cleaning services in Kennesaw, we delve beneath the surface to thoroughly rejuvenate your mattress and significantly enhance your sleep experience.
Understanding that each mattress and its owner has unique requirements, CSA doesn't provide a universal solution. Instead, we offer a bespoke cleaning service that caters to the specific needs of your mattress. Our trained technicians perform a comprehensive evaluation of your mattress, be it a memory foam, innerspring, latex, or hybrid model. This ensures every corner is examined, every stain is tackled, promising an extensive clean and fresh start for your mattress.
Implementing Advanced Technology for Unmatched Cleaning Results
At CSA, we are devoted to meeting the highest standards of cleanliness and hygiene. We achieve this by equipping our team with innovative steam cleaning technology that efficiently targets the tiny but harmful inhabitants of your mattress, such as mites, fungi, and bacteria. Together with our certified non-toxic cleaning solutions, our approach facilitates a thorough clean that transcends mere surface tidying, promoting a healthier sleep environment for you.
CSA's Commitment to Green Cleaning: Merging Cleanliness and Sustainability
CSA stands firm in its commitment to sustainability alongside cleanliness. We utilize eco-friendly cleaning solutions as part of our mattress cleaning services in Kennesaw. These solutions, although gentle on your mattresses, prove powerful against stains and allergens. This balanced approach champions effective cleanliness without compromising environmental responsibility. With CSA, your choice for a cleaner mattress also contributes towards a cleaner planet.
Embrace Healthier Sleep with CSA
We at CSA see ourselves not just as service providers but as partners in your journey towards healthier sleep and improved well-being. Our steadfast commitment to unparalleled service quality has positioned us as a leading choice for mattress cleaning in Kennesaw. If your mattress could benefit from deep and comprehensive cleaning, we're just a phone call away. Dial us at (470) 781-4220 and experience the transformation that a CSA-cleaned mattress brings. Welcome to a world of peaceful nights and invigorating mornings with CSA.