Keep Your Property
And Have More Free Time
And Enjoy Life
And Perfectly Clean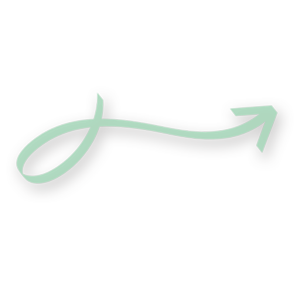 Impeccable Mattress Cleaning Expertise in Norcross
A clean-looking mattress can often mask an array of underlying issues. The true challenge involves combatting the unseen – allergens, dust mites, and accumulated dead skin cells and sweat – factors that could potentially compromise your sleep quality and general health. At CSA, we recognize these hidden complexities. Our specialized mattress cleaning services in Norcross penetrate beneath the surface, revitalizing your mattress to elevate your sleep experience.
We believe that every mattress is unique and so are the needs of its owner. At CSA, we don't offer a one-size-fits-all solution, but rather, provide custom cleaning services that align with the specific needs of your mattress. Our skilled technicians carry out a comprehensive examination of your mattress, whether it's memory foam, innerspring, latex, or hybrid type. This personalized method ensures every corner is explored, every stain is treated, ensuring a thoroughly clean and fresh mattress.
Embracing Modern Technology for Exceptional Cleaning Results
At CSA, we are committed to achieving the highest standards of cleanliness and hygiene. This involves equipping our team with the latest steam cleaning technology that effectively tackles the microscopic yet harmful inhabitants of your mattress, such as mites, fungi, and bacteria. Combined with our safe and non-toxic cleaning agents, this approach facilitates a comprehensive clean that not just tidies, but refreshes your mattress, fostering a healthier sleep environment.
Upholding Environmental Responsibility with Green Cleaning Solutions
Sustainability is at the heart of CSA's values. We strive not only to maintain the cleanliness of your mattresses but also to protect our environment. As part of our mattress cleaning services in Norcross, we employ eco-friendly cleaning solutions. These cleaning agents, while gentle on your mattresses, are powerful adversaries to stains and allergens. With CSA, you're not only opting for a cleaner mattress but also contributing to a cleaner planet.
Sleep Health Redefined with CSA
More than just a cleaning service provider, CSA is a committed partner in your journey to healthier sleep and enhanced quality of life. Our dedication to providing unrivaled services has established us as a trusted choice for mattress cleaning in Norcross. If your mattress needs a deep and comprehensive clean, don't hesitate to reach out. Dial us at (470) 781-4220 and experience the remarkable CSA difference. Here's to better sleep and brighter mornings with CSA.