Keep Your Property
And Have More Free Time
And Enjoy Life
And Perfectly Clean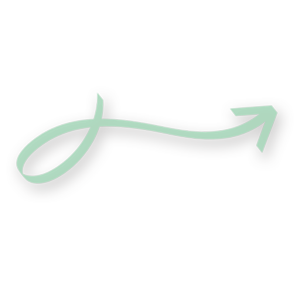 Exceptional Mattress Cleaning Service in Smyrna
When it comes to mattress cleanliness, what lies beneath the surface often holds more importance than what's visible. The pristine-looking exterior may conceal a host of undesirable elements such as allergens, dust mites, and accumulated dead skin cells and sweat, which can significantly affect sleep quality and overall health. At CSA, we understand these complex dynamics and are dedicated to thoroughly cleaning your mattresses in Smyrna. Our goal is to rejuvenate your sleep environment, enabling you to enjoy restful nights on a truly clean mattress.
Sustainability is a crucial part of CSA's ethos. We believe in not only keeping your mattresses clean but also preserving our environment. As part of our mattress cleaning services in Smyrna, we employ eco-friendly cleaning solutions. These solutions are gentle on your mattresses, yet tough on stains and allergens, ensuring the cleanliness of your sleep environment without compromising the health of our planet. By choosing CSA for your mattress cleaning needs, you're contributing to a more sustainable future.
Unleashing the Power of Advanced Cleaning Techniques
The team at CSA is committed to upholding the highest standards of cleanliness and hygiene. To accomplish this, we rely on state-of-the-art steam cleaning machines that are highly efficient in tackling the minuscule yet harmful organisms dwelling in your mattresses, such as mites, fungi, and bacteria. When paired with our safe and non-toxic cleaning solutions, these machines facilitate a comprehensive clean that goes far beyond a simple tidy-up, promoting a healthier, fresher sleep environment.
Bespoke Cleaning Services Catering to Your Unique Needs
At CSA, we acknowledge the distinct needs of every client and their mattresses. Our mattress cleaning service is not a one-size-fits-all solution. Instead, we carefully assess your mattress, whether it's memory foam, innerspring, latex, or hybrid, to provide a cleaning service that's as unique as your mattress. This meticulous approach ensures a thorough clean, leaving no corner untouched and no stain unaddressed.
Embrace a Cleaner, Healthier Sleep with CSA
CSA is more than a mattress cleaning service; we're a partner in your journey towards healthier sleep and improved quality of life. Our unwavering commitment to excellence and customer satisfaction has made us a trusted choice for mattress cleaning in Smyrna. If your mattress is due for a deep clean, don't delay. Call us at (470) 781-4220. Experience the transformative difference of CSA and wake up to fresher, healthier mornings.