Get Your Rental Property
And Get Your Security Deposit Back
And Get a Stress-Free Move
And Easily Lease or Sell It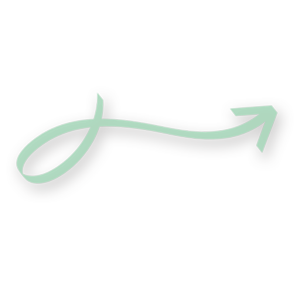 High-Quality Move-Out Cleaning Services in Duluth
Transitioning to a new home is an exciting yet daunting experience filled with numerous tasks. One of these tasks, often considered a chore, is ensuring that your current home is left in an impeccable state. From our operations hub in the heart of Duluth, we offer specialized move-out cleaning services designed to alleviate this burden. Amid the hustle of sorting, packing, and organizing the logistics for the move, cleaning your soon-to-be-former residence can become an overwhelming task. Our team is here to take over this responsibility, transforming your home into a space that radiates cleanliness, ready to greet its new occupants.
Every residence possesses its unique character, influencing its specific cleaning needs. We recognize this individuality and refuse to apply a 'one size fits all' approach. Our methodology begins with a comprehensive assessment of your home, spotting areas that might require specialized cleaning techniques or additional care. Following this, our expert team, equipped with the latest cleaning tools and high-grade products, swings into action. Every nook and cranny, every stubborn stain, from the grime on your stovetop to the buildup on your bathroom tiles, is addressed with meticulous precision. The result is not just a clean home, but a living space that breathes freshness and mirrors the standard of excellence we uphold.
Cultivating Trust Through Superior Service and Open Communication
Trust is the backbone of our enduring customer relationships. We believe that our responsibility extends beyond the provision of cleaning service—it's about demonstrating unwavering professionalism, upholding integrity, and being consistently focused on our customers' needs. We acknowledge that welcoming us into your home signifies a substantial degree of trust, and we strive to reciprocate this trust in every way possible. This commitment translates to transparency in our processes, quick and satisfactory resolution of your concerns, and an open channel of communication throughout our service delivery and beyond.
Embracing Innovation to Raise the Bar of Excellence
Our steadfast commitment to the highest cleaning standards has cemented our reputation in Duluth. Yet, our journey toward excellence does not end there. We continuously strive to stay at the cutting edge of the cleaning industry, adopting the latest cleaning technologies and techniques. This commitment to innovation ensures we deliver not just superior cleaning results but also a service that respects the environment and safeguards your home.
Navigate Your Move with Our Expert Assistance
Our well-earned reputation in Duluth speaks volumes about our dedication to delivering top-tier cleaning services. We invite you to experience this service firsthand. If you are nearing your moving day and require professional assistance to ensure your former home is left in the best possible condition, please call us at (470) 781-4220. We are here to streamline your moving process, affording you the time and mental space to focus on your new home and the adventures that await. After all, we're not just providing a cleaning service—we're offering a supportive hand during an important transition in your life. Your peace of mind is our ultimate measure of success.