Get Your Rental Property
And Get Your Security Deposit Back
And Get a Stress-Free Move
And Easily Lease or Sell It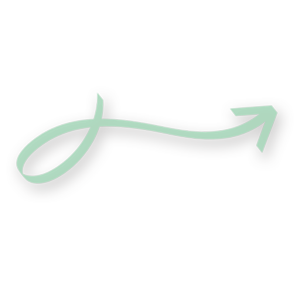 Transition Smoothly with Professional Cleaning Support in Dunwoody
The process of moving house is a journey filled with numerous responsibilities. One of the pivotal tasks during this process is to leave your current residence in an impeccably clean condition. From our base in the dynamic city of Dunwoody, we provide top-tier move-out cleaning services, designed to alleviate the stress of your relocation. Amidst the hustle and bustle of packing, coordinating moving logistics, and handling the emotional aspects of shifting, a deep and detailed cleaning of your property can seem like an overwhelming responsibility. This is where we step in. Our dedicated team of professionals works diligently to ensure your former home is left spotlessly clean and ready to welcome new inhabitants.
We recognize the individuality of each home and understand that the cleaning requirements of each property are unique. Rather than resorting to a one-size-fits-all cleaning plan, we put our efforts into devising a personalized cleaning approach that matches the specific needs of your property. Our strategy includes an exhaustive inspection of your home, noting areas that need intensive cleaning or special cleaning methods. With this initial understanding, our proficient team, utilizing state-of-the-art cleaning equipment and eco-friendly solutions, sets about their task. Whether it's stubborn grime in the kitchen or hidden dirt in the bathrooms, we're prepared to tackle any cleaning challenge. The result? A home that's not just visibly clean, but also exudes a sense of freshness, embodying our unwavering commitment to delivering quality service.
Strong Client Relationships Through Transparent Communication and Superior Service
At the core of our business is the trust we build with our clients. We view ourselves not merely as a cleaning service provider, but as a partner committed to maintaining the highest standards of professionalism, abiding by ethical practices, and prioritizing your needs above all. The moment you invite us into your home, you place significant trust in our abilities. We honor this trust through unwavering transparency in our operations, swift responses to your inquiries, and maintaining open lines of communication at all times. Our dedication to your satisfaction continues even after our cleaning task is complete, as we remain available to address any subsequent concerns.
Leading The Way In Industry Innovations
Our firm commitment to upholding top-notch cleaning standards has earned us a reliable reputation in Dunwoody's cleaning sector. But we're not ones to rest on our laurels. We consistently seek out the latest advancements in the cleaning industry, integrating these breakthrough techniques into our repertoire. This ongoing dedication to progress ensures we deliver not only spotlessly clean results but also provide a service that's environmentally conscious and respectful of your home's integrity.
Simplifying Your Moving Journey
Our esteemed reputation in Dunwoody is a testament to our consistent delivery of high-standard cleaning services. We invite you to experience this exceptional service for yourself. If you're on the cusp of a move and need a trusted, professional cleaning service to ensure your old home is left in pristine condition, please reach out to us at (470) 781-4220. We're here to help streamline your moving process, allowing you to focus on the excitement of your new journey. We offer more than just a cleaning service – we promise peace of mind during a pivotal life transition. Your satisfaction and comfort are our highest achievements.