Get Your Rental Property
And Get Your Security Deposit Back
And Get a Stress-Free Move
And Easily Lease or Sell It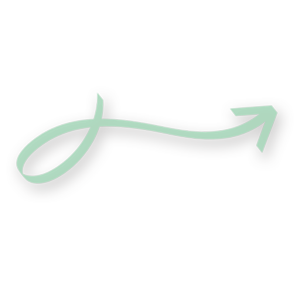 Exceptional Move-Out Cleaning Services in Johns Creek
Relocating can be a rollercoaster ride of emotions and a whirlwind of tasks. Among these tasks, ensuring your former home is immaculately clean for the next occupants often stands as a pressing yet daunting responsibility. As specialists in move-out cleaning services, based in the lively city of Johns Creek, we are here to alleviate this stress. Amid the hustle of packing, moving logistics, and emotional goodbyes, cleaning might seem like an uphill battle. Our proficient team is ready to take on this challenge, diligently working to make your old home sparkle and shine, as welcoming as ever for its future residents.
Our philosophy hinges on the fact that each home carries its own character, which in turn dictates its specific cleaning requirements. With this fundamental principle, we distance ourselves from any standardized cleaning practice. Our process initiates with a detailed evaluation of your home, identifying zones that may need extra attention or specialized cleaning techniques. This preliminary understanding empowers our expert team, armed with the latest cleaning technology and top-notch cleaning agents, to meticulously clean every inch of your home. From the most stubborn kitchen stains to the hard-to-reach bathroom residues, nothing escapes our detailed cleaning process. The result is a space that not only looks spotless but also feels fresh and welcoming, a clear reflection of our commitment to excellence.
Cultivating Trust through Superior Service and Transparent Communication
Building trust is the cornerstone of our long-lasting client relationships. We see our role as more than simply providing a cleaning service – it's about consistently demonstrating professionalism, upholding ethical standards, and keeping your needs at the center of our operations. We understand that by inviting us into your home, you are extending significant trust. We honor this trust through complete transparency in our procedures, quick resolution of your queries or concerns, and maintaining clear communication from start to end. Our dedication to your satisfaction extends beyond the cleaning service itself – we remain available for any further questions or issues you may encounter.
Pioneering Standards with Innovation and Continuous Learning
Our steadfast commitment to achieving the highest cleaning standards has positioned us as a trusted provider in Johns Creek. However, we never stop striving for more. We continuously update our cleaning practices by staying tuned to the latest industry advancements, integrating cutting-edge cleaning technology and techniques into our services. This dedication to consistent progress ensures we deliver not just superior cleaning results but a service that respects the environment and safeguards your home.
Experience Smooth Relocation with Our Expert Support
Our stellar reputation in Johns Creek stands as a testament to our unwavering dedication to delivering superior cleaning services. We invite you to experience this commitment firsthand. If you're in the process of moving and need a reliable, professional cleaning service to ensure your old home is left in impeccable condition, don't hesitate to contact us at (470) 781-4220. We are here to facilitate your moving process, allowing you to focus on settling into your new home and the exciting journey that lies ahead. Remember, we don't just offer cleaning services—we're offering a support system during a pivotal transition in your life. Your peace of mind is, ultimately, the true metric of our success.