Get Your Rental Property
And Get Your Security Deposit Back
And Get a Stress-Free Move
And Easily Lease or Sell It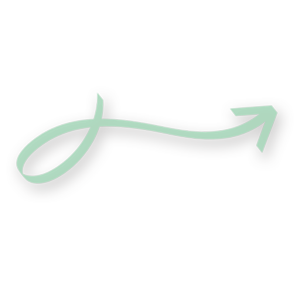 Premier Move-Out Cleaning Services in Lawrenceville
Navigating the transition to a new home involves an array of responsibilities. Leaving your old residence in a spotless state is one of these crucial duties. This is where we, operating from the dynamic city of Lawrenceville, come in to offer our superior move-out cleaning services. Amid the flurry of packing, coordinating moving logistics, and dealing with the emotional aspects of moving, the task of cleaning may seem like an insurmountable challenge. Our skilled team is here to lighten your load, ensuring your former dwelling shines bright and clean, ready to embrace its next occupants.
We uphold the understanding that each home bears its unique character, which directly translates into distinct cleaning needs. With this guiding principle, we discard any notion of a standard cleaning procedure. Our approach commences with an extensive inspection of your home, identifying areas that might demand special cleaning methods or require extra attention. Once equipped with this knowledge, our experienced team, utilizing state-of-the-art cleaning tools and eco-friendly cleaning agents, springs into action. Every surface, every hidden corner, from the kitchen grease to the mineral deposits on your showerheads, is addressed with meticulous care. The end product? A home that doesn't merely appear clean, but emanates freshness and cleanliness, perfectly reflecting our unwavering commitment to quality.
Building Trust Through Outstanding Service and Clear Communication
The cornerstone of our successful client relationships lies in trust. We perceive our task as more than just delivering a cleaning service—it's about exemplifying absolute professionalism, maintaining honesty, and being constantly attuned to your needs. We fully recognize that by inviting us into your home, you're extending a great degree of trust, and we strive to reciprocate this trust in every way we can. This commitment is demonstrated through transparency in our operations, timely resolution of your concerns, and an open communication channel throughout our engagement. Our pledge to your satisfaction continues even after the completion of our cleaning service, as we are always available to address any follow-up queries or concerns.
Pushing Boundaries Through Continuous Learning and Innovation
Our unwavering dedication to top-tier cleaning standards has earned us a coveted reputation in Lawrenceville. But, we don't rest on our laurels. We continually strive to keep abreast with the latest advancements in the cleaning industry, implementing innovative cleaning methodologies in our work. This commitment to constant improvement ensures we deliver not just impeccable cleaning results, but also a service that is environmentally considerate and respectful of the safety of your home.
Ensuring a Hassle-Free Transition with Our Expertise
We take pride in being a trusted name in Lawrenceville, a trust that is built upon our consistent delivery of superior cleaning services. We cordially invite you to experience this quality service firsthand. If you're in the process of moving and need a professional cleaning service to ensure your former home is left in an impeccable state, feel free to reach out to us at (470) 781-4220. We are here to ease your transition, giving you more time and mental space to focus on your new home. In essence, we're not just providing a cleaning service—we're offering peace of mind during a significant life transition. For us, your peace of mind is the true measure of our service quality.