Get Your Rental Property
And Get Your Security Deposit Back
And Get a Stress-Free Move
And Easily Lease or Sell It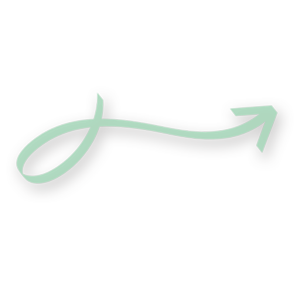 Seamless Relocation Experience with Expert Cleaning in Mableton
Moving house is a massive undertaking, brimming with a multitude of tasks. Ensuring that your current dwelling is left in pristine condition is an imperative but often overwhelming part of this process. Based in the lively locale of Mableton, we provide exemplary move-out cleaning services that are designed to lighten your relocation load. In the midst of dealing with packing, arranging for moving logistics, and the emotional strains of moving, a deep clean can appear like an insurmountable challenge. Here is where our dedicated team steps in, striving tirelessly to guarantee that your former home is left in a spotless state, ready to welcome the next residents.
Acknowledging that each home has unique characteristics and corresponding cleaning demands, we steer clear of any cookie-cutter cleaning approach. Rather, we focus on devising a bespoke cleaning strategy that caters to the specific needs of your home. Our methodology involves a thorough evaluation of your home, identifying areas that may need extra care or specialized cleaning techniques. Armed with this initial assessment, our proficient team, equipped with cutting-edge cleaning equipment and environmentally-friendly cleaning solutions, dives into action. Be it tenacious kitchen stains or unnoticed dirt in the bathrooms, no cleaning task is too tough for us. The outcome is a house that not only looks clean but also radiates a sense of warmth and freshness – a clear reflection of our unwavering dedication to high-quality service.
Building Trust with Exceptional Service and Transparent Communication
Trust forms the bedrock of our enduring relationships with our clients. We regard our role as more than just a cleaning service provider—it's about upholding rigorous professional standards, staying true to ethical norms, and prioritizing your satisfaction. By opening your home to us, you demonstrate a significant level of trust. We reciprocate this trust with complete transparency in our operations, prompt responses to your concerns, and open communication throughout our engagement. Our commitment to your satisfaction extends beyond the cleaning service, as we remain accessible for any subsequent issues or queries.
Advancing Industry Standards with Innovation and Continual Learning
Our relentless dedication to maintaining the highest cleaning standards has placed us as a trustworthy name in Mableton's cleaning industry. Yet, we refuse to rest on our laurels. We are perpetually abreast of the latest developments in the cleaning technology realm, incorporating these novel techniques into our practices. This continuous drive for improvement ensures that we not only provide exceptional cleaning results but also deliver a service that respects the environment and preserves the integrity of your home.
Facilitating Your Transition with Our Expert Assistance
Our reputable standing in Mableton is a reflection of our unswerving focus on offering top-tier cleaning services. We welcome you to experience our exemplary service for yourself. If you're planning a move and need a professional cleaning service to leave your former home in impeccable condition, do not hesitate to reach out to us at (470) 781-4220. We are here to make your moving process smoother, allowing you to concentrate on settling into your new abode. We offer more than a cleaning service—we provide a sense of relief during a significant life transition. Your peace of mind is our ultimate yardstick of success.