Get Your Rental Property
And Get Your Security Deposit Back
And Get a Stress-Free Move
And Easily Lease or Sell It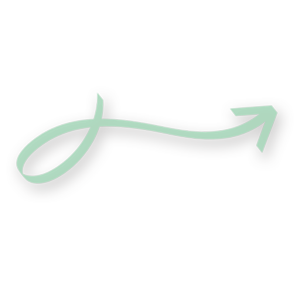 Distinctive Move-Out Cleaning Services in Norcross
Relocating to a new place opens the door to fresh opportunities, but also ushers in a series of tasks that can feel overwhelming. One of the critical responsibilities associated with moving is ensuring your existing home is left in pristine condition. This is where we come in. Located in the vibrant city of Norcross, we offer specialized move-out cleaning services designed to lift this load off your shoulders. Amid the whirlwind of organizing, packing, and coordinating the move, cleaning can seem like a daunting task. By entrusting this duty to us, you can ensure your former residence is left sparkling clean, welcoming its new inhabitants with open arms.
Understanding that each home carries its unique personality and cleaning needs is integral to our approach. With this belief at the forefront, we reject the idea of a generic cleaning routine. Instead, we initiate our cleaning process with an in-depth assessment of your home to identify areas that may need special cleaning attention or methods. This understanding empowers our expert team, who, armed with advanced cleaning equipment and superior cleaning solutions, meticulously address every corner of your home. From stubborn stains on your kitchen appliances to the difficult-to-remove residue on bathroom surfaces, we leave no stone unturned. The result of our effort is a home that not just looks clean, but feels fresh and welcoming, a testament to our commitment to quality service.
Establishing Trust Through Quality Service and Transparent Communication
At CSA, we recognize that every home is unique, and so are its cleaning requirements. Our services are therefore tailored to the specific needs of your home, and we take a methodical approach to our work. We begin by conducting a thorough walk-through, carefully noting any particular areas of concern. Then, we systematically move through each room, using state-of-the-art cleaning techniques and products to ensure optimal results. By the time we're done, you'll find your home looking not just clean, but CSA clean – a level of cleaning that is, quite simply, unparalleled.
Consistently Elevating Standards Through Innovative Practices
Our unyielding dedication to high cleaning standards has earned us a distinguished reputation in Norcross. But our journey doesn't stop here. We continually strive to stay in tune with the latest developments in the cleaning industry, integrating cutting-edge cleaning technologies into our services. This consistent quest for improvement ensures we provide not only top-quality cleaning results but also a service that is environmentally conscious and respectful of your home.
Experience a Smooth Move with Our Expertise
Our esteemed reputation in Norcross is a testament to our unwavering commitment to cleaning excellence. We extend an invitation to you to experience this exceptional service. If your move is imminent and you need a thorough, professional cleaning of your old residence, don't hesitate to call us at (470) 781-4220. We are here to facilitate your move, enabling you to concentrate on your new home and the exciting changes that lie ahead. We believe that our role is not limited to providing a cleaning service—we are here to offer reassurance during a significant transition in your life. Your peace of mind, for us, is the most authentic measure of our success.