Get Your Rental Property
And Get Your Security Deposit Back
And Get a Stress-Free Move
And Easily Lease or Sell It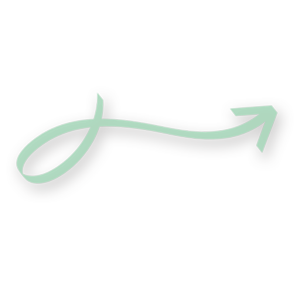 Premier Move-Out Cleaning Services in Sandy Springs
Relocating is a significant life event that comes with its fair share of responsibilities, one of which is leaving your current residence in the best possible condition. From our base in vibrant Sandy Springs, we offer specialized move-out cleaning services to ease this burden. The process of moving involves a balancing act of packing, finalizing moving arrangements, and handling the emotional aspects of leaving a familiar place. Amidst all these tasks, the job of cleaning your current home can seem like a mountain to climb. That's why our team is here to handle this responsibility, ensuring your home is left sparkling clean and ready to welcome its new residents.
Our cleaning services are grounded in the understanding that each home is unique and carries its distinct set of cleaning requirements. This is why we don't believe in a standard cleaning regimen. Instead, our work begins with a detailed inspection of your home to spot areas that need extra care or particular cleaning methods. With this knowledge in hand, our skilled professionals armed with top-of-the-line cleaning tools and products get to work. Every corner, every surface, from the stubborn grease on your oven to the calcium build-up on your bathroom fixtures, is addressed with utmost care. The outcome? A home that is not just visibly clean, but one that radiates the freshness and purity synonymous with our high-quality services.
Fostering Trust Through Exceptional Service and Clear Communication
At the heart of our long-lasting customer relationships lies a single element: trust. We understand that our job is more than providing a cleaning service. It involves upholding professionalism, maintaining integrity, and staying focused on your needs at all times. We are acutely aware that allowing us into your home involves a significant degree of trust, and we endeavor to honor this trust in every possible way. This includes being transparent in our operations, providing quick and satisfactory solutions to any of your concerns, and ensuring an open line of communication throughout the process. Our commitment to your satisfaction extends even beyond the completion of the cleaning service. We are always here to address any follow-up queries or concerns.
Staying Ahead with Continuous Improvement and Innovation
Our unyielding dedication to maintaining the highest cleaning standards has earned us a solid reputation in Sandy Springs. However, our pursuit of excellence doesn't stop there. We are continually updating our knowledge and techniques to align with the latest developments in the cleaning industry. This constant innovation ensures that our services are not just of high quality, but also environmentally conscious and respectful of the safety of your home.
Embrace a Worry-Free Move with Our Expertise
We are proud to be a trusted name in Sandy Springs, a trust that is built upon our consistent delivery of superior cleaning services. We invite you to experience this quality firsthand. If you're on the brink of moving and need a professional cleaning service to ensure your former home is left in impeccable condition, reach out to us at (470) 781-4220. Let us lighten your load, giving you more time and peace of mind to focus on settling into your new home. We understand that we're not just offering a cleaning service – we're providing assurance during a significant transition in your life. Your peace of mind, to us, is a real testament to our service.