Get Your Rental Property
And Get Your Security Deposit Back
And Get a Stress-Free Move
And Easily Lease or Sell It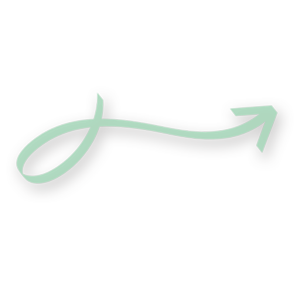 Effortless Transitions with Smyrna's Preferred Move-Out Cleaning Services
As you prepare to embark on your next chapter, we understand that leaving your current residence in pristine condition can be a daunting task. From our headquarters in beautiful Smyrna, our team, specializing in move-out cleaning services, is ready to remove this stressor from your moving checklist. The process of moving involves juggling multiple tasks, from finalizing logistics to packing up your belongings. Amid these responsibilities, it's easy for the task of cleaning to become an overwhelming burden. We step in here, ensuring your soon-to-be previous residence is left immaculately clean, welcoming its new occupants into a refreshing and inviting environment.
Recognizing the individuality of each home we service is at the heart of our cleaning methodology. We see beyond the superficial, appreciating that each residence holds its own set of cleaning challenges. Therefore, our cleaning process begins with a thorough assessment of your home, highlighting areas that might need specific cleaning techniques or extra care. Once this is accomplished, our highly skilled team, armed with state-of-the-art cleaning tools and products, rolls up their sleeves and gets to work. From the farthest corners to the most used surfaces, from the deep-seated stains on your stovetop to the mildew in your bathroom grout, nothing escapes our vigilant eyes. The result of our service is a home that doesn't just appear clean but radiates freshness and cleanliness that echoes our dedication to high-quality service.
Building Trust Through Exemplary Service and Communication
The cornerstone of our long-standing customer relationships is trust. It's not just about providing a service to our customers, it's about upholding our commitment to professionalism, integrity, and an unwavering focus on the customer's needs. We understand that inviting us into your home means placing your trust in us, and we are determined to honor this trust. We accomplish this by ensuring transparency in our actions, providing timely solutions to your concerns, and maintaining an open line of communication. Our dedication extends beyond the completion of the service—we are here for any follow-up concerns or questions, ready to ensure your satisfaction.
Keeping Ahead Through Continuous Learning and Improvement
Our steadfast commitment to superior cleaning standards has garnered us a trusted reputation in the heart of Smyrna. However, we do not rest on our laurels. We continually strive to stay at the forefront of the industry, keeping up-to-date with the latest cleaning technologies and incorporating them into our services. This commitment to continuous learning ensures we provide not only impeccable cleaning results but also a service that respects the safety of your home and the environment.
Experience a Stress-free Move with Our Expertise
Our esteemed reputation in Smyrna is a testament to our relentless pursuit of cleaning excellence. We extend an invitation for you to experience this exceptional service. If your moving day is on the horizon and you require a thorough, professional cleaning of your old home, please call us at (470) 781-4220. We're here to simplify your move, allowing you to direct your time and energy to your new home and the exciting changes ahead. At our core, we believe we're not just offering a cleaning service, but providing you with peace of mind during an important transition in your life. That, to us, is the true measure of our success.