Keep Your Office
And Achieve a Healthier Workspace
And Impress Your Clients
And Ensure Better Business Results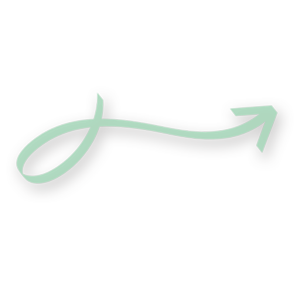 Your Partner for Exceptional Office Cleaning in Brookhaven
Welcome to the epitome of office cleanliness. At CSA, we strive to deliver top-notch cleaning services right here in the heart of Brookhaven. Our team of professional cleaners, equipped with state-of-the-art tools and environmentally friendly cleaning products, promises a level of cleanliness that not only meets but exceeds your expectations. But we're more than just a cleaning service. We're a catalyst for a cleaner, more productive workspace. As we thoroughly sanitize everything from office equipment to common areas, we create a fresh and invigorating atmosphere that can boost productivity and morale. With us, cleanliness isn't just a goal; it's a journey to a healthier, happier work environment.
At CSA, we understand the vital link between cleanliness and health. As we meticulously clean your office space, we don't just focus on aesthetics. Instead, we prioritize the areas that matter most when it comes to health – high-traffic zones and frequently touched surfaces. From door handles and elevator buttons to office kitchens and bathrooms, we ensure these critical areas are sanitized and safe. By reducing the risk of germ transmission, we create an office space that doesn't just look good but is healthier for everyone who uses it. We want your team to feel confident that their workspace is clean and safe, boosting morale and productivity.
Tailoring Cleaning Services to Your Unique Needs
Every business is unique, and at CSA, we believe cleaning services should reflect that. Our team is committed to offering flexible cleaning schedules that align seamlessly with your operational hours. Whether you need daily cleaning, a comprehensive deep clean once a week, or anything in between, we're here to accommodate you. We understand the importance of minimizing disruptions to your workday, and we plan our services accordingly. With CSA, you get a cleaning schedule tailored to your needs, ensuring your office always looks its best.
Upholding Environmental Responsibility in Our Practices
As we deliver our top-tier office cleaning services, we're deeply aware of our responsibility to the environment. At CSA, we're proud to use eco-friendly cleaning products and techniques to reduce our environmental footprint. We believe that achieving a spotless office shouldn't come at the cost of our planet. When you choose us for your office cleaning needs, you're choosing a company that cares as much about the local environment as it does about your workspace.
Embark on a Cleaner Future with Us
Are you ready to experience the CSA difference? If you're ready to elevate your office's cleanliness and hygiene standards, we invite you to reach out to us at (470) 781-4220. Our friendly customer service team is here to answer any questions, provide more information about our services, or help you schedule an appointment. Together, we can create a cleaner, healthier office environment that benefits everyone.