Keep Your Office
And Achieve a Healthier Workspace
And Impress Your Clients
And Ensure Better Business Results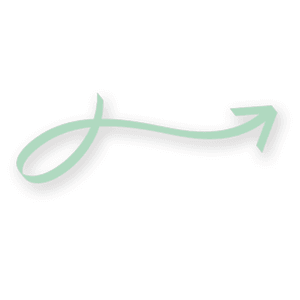 Transforming Office Hygiene with Exemplary Cleaning Services in Canton
Experience a whole new realm of cleanliness with CSA, your trusted provider for all-encompassing office cleaning services in Canton. With the arsenal of advanced cleaning technology and eco-responsible products, our diligent team embarks on an exhaustive cleaning regimen that renews your entire workspace. From large office environments to the detailed cleaning of individual workspaces and shared amenities, our services cover every inch. This deep cleaning initiative crafts a workspace gleaming with cleanliness, nurturing an environment that bolsters productivity and team morale.
CSA comprehends that every business maintains its own rhythm and has distinct cleaning requirements. This understanding drives our approach as we craft flexible cleaning plans that sync effortlessly with your operational flow. Whether you need a daily sprucing up to keep up the gleam, an in-depth weekly cleanse, or occasional deep cleaning sessions, our services integrate smoothly with your business proceedings. Our ambition is to maintain a shining and energetic workspace that underpins your business activities.
Promoting a Health-Centric Environment with In-Depth Sanitization
In the CSA ethos, a clean workspace signifies more than just visual appeal; it's a stepping stone to a health-oriented environment. Our sanitization routines harmonize with our cleaning operations, prioritizing high-touch and high-traffic areas. We strive to curb the proliferation of germs, thereby providing a safer workspace for your team. This meticulous approach underlines our commitment to making health and safety core components of our cleaning mission.
Commitment to Sustainability in our Cleaning Endeavors
As we aim to deliver top-notch office cleaning services, CSA stays true to its commitment to environmental conservation. We integrate green cleaning principles into our cleaning operations, ensuring that as we raise your office's cleanliness standards, we also contribute positively to Canton's environmental health. Our selection of cleaning solutions reflects their efficacy and their eco-friendly attributes, showcasing our unrelenting dedication to sustainable operations.
Begin Your Quest Towards Enhanced Office Cleanliness Today
Are you geared up to revolutionize the hygiene and cleanliness standards in your workspace? Contact CSA at (470) 781-4220. Our professional and cordial customer service team is poised to address your inquiries, offer a deeper understanding of our comprehensive services, or assist you in scheduling an appointment. Let's collaborate to redefine office cleanliness in Canton, shaping spaces that stimulate productivity and boost overall employee contentment.