Keep Your Office
And Achieve a Healthier Workspace
And Impress Your Clients
And Ensure Better Business Results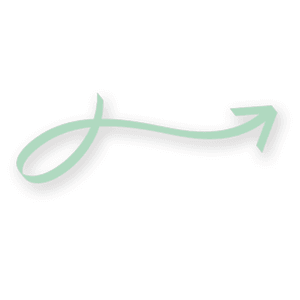 Set New Standards of Office Cleanliness with Superior Cleaning Services in Dunwoody
Join hands with CSA, your trusted ally for comprehensive office cleaning services in Dunwoody. Equipped with advanced cleaning tools and environmentally-friendly cleaning products, our devoted team sets in motion an all-encompassing cleaning regimen that rejuvenates your workspace. From large office areas to precise cleaning of individual workstations and shared amenities, our services cover it all. This rigorous cleaning regimen gives rise to a workspace radiating cleanliness, fostering an uplifting atmosphere that boosts productivity and facilitates teamwork.
Understanding the distinct rhythm and cleaning necessities of each business is intrinsic to CSA's strategy. We devise adaptable cleaning schedules that harmonize seamlessly with your operational timetable. Whether it's a daily spruce-up to retain a consistent shine, a comprehensive weekly clean-up, or occasional deep-cleaning sessions, our services meld smoothly with your business activities. We strive to maintain a sparkling and invigorating workspace that becomes the driving force behind your business's ongoing success.
Promoting a Health-Conscious Workspace through Comprehensive Sanitization
At CSA, cleanliness is not just about aesthetics; it forms the core of a health-focused work environment. Our meticulous sanitization procedures complement our cleaning services, specifically targeting high-touch and high-traffic areas. This strategic approach helps to limit germ spread, thus making your workspace safer for your team. This commitment to a comprehensive approach underlines our objective of incorporating health and safety as fundamental aspects of our cleaning mission.
Upholding Environmental Care in Our Cleaning Practices
While delivering top-notch office cleaning services, CSA is equally committed to environmental sustainability. Our cleaning practices embrace eco-friendly principles, ensuring that while we augment your office's cleanliness, we also contribute positively to the environmental health of Dunwoody. The choice of our cleaning solutions is based on their efficacy and their low environmental impact, mirroring our steadfast commitment to sustainable operations.
Begin Your Path Towards Exceptional Office Cleanliness Today
Is your workspace ready for a cleanliness overhaul? Connect with CSA at (470) 781-4220. Our approachable and well-informed customer service team is on hand to address your queries, offer additional details about our wide array of services, or help you schedule an appointment. Let's collaborate to transform office cleanliness in Dunwoody, fostering work environments that inspire productivity and enhance employee wellbeing.