Keep Your Office
And Achieve a Healthier Workspace
And Impress Your Clients
And Ensure Better Business Results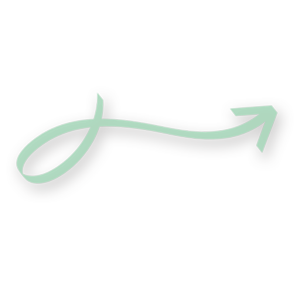 Elevating Standards of Cleanliness with Outstanding Office Cleaning in Johns Creek
Experience a new dimension of cleanliness with CSA, your reliable provider of office cleaning services in Johns Creek. Our professional team, equipped with high-end cleaning technologies and eco-friendly products, executes a meticulous cleaning regime that revitalizes every aspect of your workspace. From sweeping general areas to intensive cleaning of individual workstations and shared amenities, our services leave no area overlooked. The effect of our work transforms your workspace into a sanctuary of cleanliness and freshness, encouraging an environment that fosters productivity and lifts team morale.
CSA recognizes the distinctive operational cadence and cleaning needs of each business. To this end, we craft personalized cleaning plans that align seamlessly with your business hours and specific demands. Whether your workspace requires a daily tidy-up, an exhaustive weekly deep clean, or periodic intensive cleaning, our services are designed to merge into your business operations without disruption. CSA's commitment is to maintain an impeccable workspace that is always ready to support your business's activities.
Prioritizing Health with a Deep Focus on Sanitization
With CSA, a clean workspace is synonymous with a health-conscious environment. Our sanitization procedures extend beyond routine cleaning, with special attention given to high-contact and high-traffic areas. Our goal is to minimize germ spread, promoting a healthier workspace for your team. This rigorous approach to sanitization underlines our commitment to uphold the health and safety of your employees as part of our cleaning mandate.
Championing Environmentally Responsible Cleaning Practices
In our endeavor to deliver superior office cleaning services, CSA is a staunch advocate for environmental stewardship. We weave eco-friendly cleaning strategies into our routines, ensuring that as we raise the bar for your office's cleanliness, we also contribute to the environmental well-being of Johns Creek. Our cleaning solutions are selected for their potent effectiveness and minimal environmental impact, signifying our unwavering commitment to sustainable practices.
Set the Course for Elevated Office Cleanliness Today
Are you prepared to escalate the standards of cleanliness and hygiene in your workspace? Get in touch with CSA at (470) 781-4220. Our knowledgeable and friendly customer service team is ready to handle your inquiries, offer detailed insights about our extensive services, or assist you in scheduling an appointment. Together, let's transform the landscape of office cleanliness in Johns Creek, creating workspaces that stimulate productivity and uplift employee satisfaction.