Keep Your Office
And Achieve a Healthier Workspace
And Impress Your Clients
And Ensure Better Business Results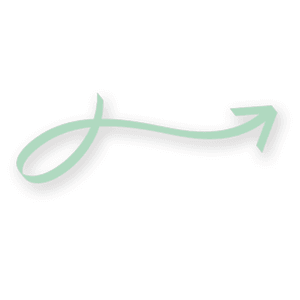 Mastering the Art of Cleanliness with Premium Office Cleaning in Kennesaw
Embrace an unprecedented level of cleanliness with CSA, your reliable partner for comprehensive office cleaning services in Kennesaw. Utilizing state-of-the-art cleaning technologies and environmentally sensitive products, our proficient team orchestrates an exhaustive cleaning regime that revitalizes your workspace. Our services span sweeping office areas to detailed cleaning of individual workstations and shared facilities. The result is a workspace that shines with cleanliness and exudes freshness, nurturing an environment conducive to productivity and positivity.
Recognizing that every business has a distinct rhythm and unique cleaning requirements, CSA designs custom cleaning plans that seamlessly blend with your operational schedule. Be it a daily clean-up to keep your workspace sparkling, a thorough weekly deep clean, or intermittent intensive cleaning sessions, our services smoothly dovetail into your work schedule. CSA's mission is to foster a clean and vibrant workspace that aligns perfectly with your business rhythm.
Emphasizing Health and Safety with Detailed Sanitization
Cleanliness is just one facet of our service at CSA; we equate a clean workspace with a health-conscious environment. Our sanitization protocols supplement our cleaning regime, with a targeted focus on high-contact and high-traffic areas. Our efforts aim to curtail germ transmission, fostering a healthier workspace for your team. This extensive approach underlines our commitment to integrate health and safety as fundamental elements of our cleaning charter.
Incorporating Green Cleaning Protocols for Environmental Stewardship
In our quest to offer superior office cleaning services, CSA is an active promoter of environmental sustainability. Our cleaning practices embed environmentally friendly methodologies, ensuring that while we boost your office's hygiene, we are also positively impacting Kennesaw's environment. Our cleaning solutions are selected not just for their potent efficacy but also for their eco-friendly properties, reflecting our unwavering commitment to sustainable practices.
Take the First Step towards Elevated Office Cleanliness Today
Are you ready to break new ground in office cleanliness and hygiene? Contact CSA at (470) 781-4220. Our dedicated and friendly customer service team is ready to answer your questions, provide more information about our comprehensive services, or assist in scheduling an appointment. Together, let's set new benchmarks for office cleanliness in Kennesaw, fostering a workspace that fuels productivity and improves overall employee well-being.