Keep Your Office
And Achieve a Healthier Workspace
And Impress Your Clients
And Ensure Better Business Results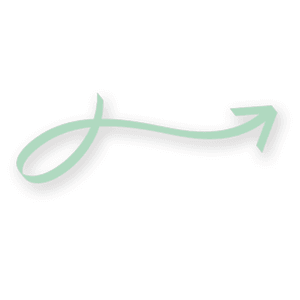 Revolutionizing Workspaces in Norcross with Exemplary Office Cleaning
Venture into a new dimension of cleanliness with CSA, your dependable partner for office cleaning services in Norcross. Our diligent professionals, employing state-of-the-art cleaning technologies and environmentally sustainable products, deliver a cleaning experience that revitalizes your workspace. From broad office areas to individual workstations and shared facilities, our comprehensive cleaning covers every corner. The impact of our services transcends a mere spotless appearance to instill a sense of freshness and positivity, fostering an environment conducive to productivity and employee contentment.
With CSA, the concept of cleanliness extends to the creation of a health-conscious workspace. In addition to routine cleaning, we concentrate on thorough sanitization, particularly of high-contact and high-traffic areas. Our aim is to limit germ spread, promoting a healthier work environment for your team. This level of meticulous cleaning not only provides a safer workspace but also reinforces the importance of your team's health and well-being.
Delivering Cleaning Services Tailored to Your Business Cycle
Recognizing that each business has a distinct rhythm and specific requirements, CSA provides tailored cleaning schedules that align seamlessly with your operational flow. Be it a daily clean-up after a bustling workday, an extensive weekly cleaning, or occasional deep cleaning sessions, we ensure our services are delivered with zero interruption to your business activities. CSA is committed to enhancing your workspace, facilitating uninterrupted business operations.
Championing Environmental Responsibility in Cleaning
In our quest to provide top-tier office cleaning services, CSA is steadfast in its commitment to environmental responsibility. We have integrated eco-friendly practices into our cleaning routines to ensure that as we elevate your workspace's cleanliness, we also contribute positively to Norcross's environmental health. Our chosen cleaning solutions are not only effective but also have minimal environmental footprint, aligning with our dedication to sustainability.
Kickstart a Revolution in Office Cleanliness with CSA
Are you ready to redefine the standards of cleanliness and hygiene in your workspace? Get in touch with CSA at (470) 781-4220. Our friendly customer service team is here to respond to your questions, offer more insights about our diverse services, or assist with scheduling an appointment. Together, let's set a new benchmark for office cleanliness in Norcross, creating inspiring workspaces that drive productivity and boost morale.