Keep Your Property
And Have More Free Time
And Enjoy Life
And Perfectly Clean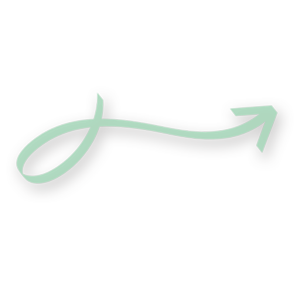 Rediscover Your Alpharetta Home's Brilliance with Top-Tier Pressure Washing
The beauty of your Alpharetta home might be hidden under years of dirt accumulation, weather wear, and grime. Our pressure washing services at CSA can remove these unwanted layers, revealing your home's true beauty and luster. By harnessing the power of water, pressure, and eco-friendly cleaning solutions, we offer your property a fresh, clean, and appealing appearance. The result is not just a cleaner house but also a rekindled pride and satisfaction in home ownership. It's more than a cleaning process—it's an exciting transformational experience for your home.
In a time where environmental sustainability is paramount, CSA prides itself on pressure washing practices that balance thorough cleaning with eco-consciousness. Our cleaning solutions are potent on stubborn dirt and grime while remaining considerate to Alpharetta's local environment. As we transform your homes into cleaner, fresher spaces, we are also committed to preserving our shared environment. Each cleaning job is our contribution to a cleaner, healthier planet.
Catering to the Unique Characteristics of Each Surface
Different surfaces present unique cleaning challenges, a fact we at CSA respect and understand deeply. Our pressure washing services are fine-tuned to cater to the specific needs of every surface, whether it's sturdy concrete, resilient brick, or delicate wood. We reject a 'one-size-fits-all' strategy, instead, we tailor our cleaning techniques to match the nature and requirements of each surface. This ensures a comprehensive clean that also preserves the integrity and extends the longevity of your home's various surfaces.
Pressure Washing: A Long-Term Investment in Your Home
Pressure washing offers benefits that go beyond the immediate visual appeal. It is a crucial preventive measure for your home. Over time, unchecked organic growths like mold, algae, and mildew can cause structural damage. Regular professional pressure washing services from CSA can help counter these effects, protecting your home from potential damage. Thus, investing in our pressure washing services means investing in the current aesthetics and future health of your home.
CSA: Alpharetta's Preferred Choice for Pressure Washing Services
Transform your Alpharetta home with CSA's exceptional pressure washing services. Our commitment to delivering high-quality results and ensuring customer satisfaction has made us a trusted service provider in the community. Let us assist you in revealing the hidden potential of your home and maintaining its beauty. Start your home's rejuvenation journey by contacting us today at (470) 781-4220. The pathway to a cleaner, more vibrant home is just one call away.