Keep Your Property
And Have More Free Time
And Enjoy Life
And Perfectly Clean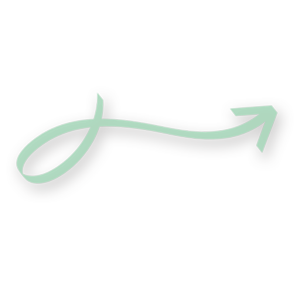 Breathe New Life into Your Kennesaw Home with Expert Pressure Washing
Imagine peeling back the layers of time from your beloved Kennesaw home, stripping away the built-up grime and environmental wear, and revealing a property that radiates with newfound vibrancy. That's the magic of CSA's pressure washing services. Our professional team harnesses the power of water and eco-friendly solutions to restore the charm and beauty of your home. This transformative process not only rejuvenates your property but also rekindles the pride and joy of home ownership. It's more than just a cleaning service; it's a journey of rediscovery and revitalization for your home.
In an era where environmental considerations are paramount, CSA has carved a niche where thorough cleanliness and eco-conscious practices coexist. Our pressure washing services employ highly effective cleaning solutions that are as potent against dirt and grime as they are gentle on Kennesaw's local ecosystem. This commitment to environmental stewardship means that while we're achieving sparkling clean homes, we're also contributing to the preservation of our shared environment. With every pressure washing job, we're doing our part to make cleaner homes and a cleaner world.
Personalized Approach: Catering to the Unique Needs of Every Surface
At CSA, we understand and respect the uniqueness of each surface. We appreciate that different materials, whether it's the robust strength of concrete or the delicate texture of wood, each have their own cleaning needs. Our pressure washing techniques are tailored to suit these specific requirements. We shun the 'one-size-fits-all' approach, instead opting for strategies that align with the characteristics and conditions of each surface. This ensures not just a deep clean, but also safeguards the structural integrity and prolongs the lifespan of your home's many surfaces.
Beyond Aesthetics: Pressure Washing as a Home Preservation Strategy
The benefits of pressure washing extend beyond the immediately visible. Besides aesthetic transformation, pressure washing plays a pivotal role in home preservation. Over time, the unchecked growth of mold, algae, and mildew can cause significant structural damage. Opting for CSA's regular professional pressure washing services can help mitigate these risks, protecting your home from potential damage. So when you invest in our pressure washing services, you're investing in both your home's current beauty and its future health.
CSA: Kennesaw's Preferred Pressure Washing Service Provider
Reignite the charm of your Kennesaw home with CSA's premium pressure washing services. We've built our reputation on delivering outstanding results and exceeding customer expectations. Let us help you reveal the hidden potential of your home, transforming it into a property that shines with cleanliness and charm. To embark on this transformation journey, get in touch with us today at (470) 781-4220. The path to a cleaner, brighter home is just a call away.