Keep Your Property
And Have More Free Time
And Enjoy Life
And Perfectly Clean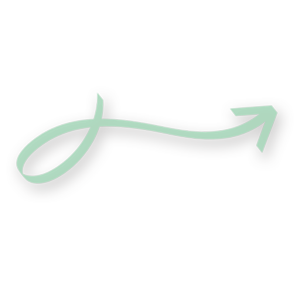 Revitalize Your Spaces with Expert Rug Cleaning in Dunwoody
Welcome to CSA, your trusted provider of premier rug cleaning services in Dunwoody. At CSA, we recognize the importance of rugs in contributing to the comfort, aesthetic appeal, and uniqueness of your spaces. However, their frequent usage exposes them to dust, stains, and allergens, which can mar their appearance and create an unhealthy indoor environment. Our dedicated team at CSA is here to address this concern, meticulously restoring your rugs to their original allure, and fostering a healthier and more visually pleasing ambiance in your space.
Our commitment to the environment is deeply ingrained in CSA's work culture. We employ eco-friendly rug cleaning methods, harnessing the power of non-toxic, environmentally safe cleaning solutions. These potent agents efficiently tackle dirt and stains, all while being gentle on your rugs and our planet. When you opt for CSA for your rug cleaning needs in Dunwoody, you're not just investing in cleaner rugs, but also contributing to a greener earth.
Uncovering the Hidden Beauty of Your Rugs
A rug is more than just a floor covering; it's a vibrant tapestry of intricate patterns and rich colors—a hidden narrative waiting to be brought to light. At CSA, our expert cleaners specialize in this form of art, adeptly removing grime to reveal the beautiful designs and radiant colors that lay beneath. After our cleaning service, your rug doesn't just look cleaner, it transforms into a statement piece that significantly uplifts the aesthetic appeal of your Dunwoody home or business.
Promoting the Longevity of Your Rugs
At CSA, we treat each rug as a unique piece, deserving of specialized attention. Our cleaning protocol starts with a detailed inspection to understand the specific attributes of your rug, and consequently determine the optimal cleaning strategy. This customized approach allows us to apply the most effective tools and techniques for efficient stain and dirt removal, while preserving the integrity of your rug's delicate fibers. The outcome is a clean, vibrant rug that beautifies your space and retains its quality for a longer duration.
Embark on Your Cleaning Journey Today
Your satisfaction underpins our dedication to offering the best rug cleaning services in Dunwoody. Are you ready to rejuvenate your rugs and elevate the ambiance of your interiors? Give us a call at (470) 781-4220. Let's discuss how CSA can aid you in transforming your spaces into cleaner, healthier, and visually more attractive environments. Choose CSA for an unrivaled blend of quality, sustainability, and superior rug cleaning services—Dunwoody's preferred choice.