Keep Your Property
And Have More Free Time
And Enjoy Life
And Perfectly Clean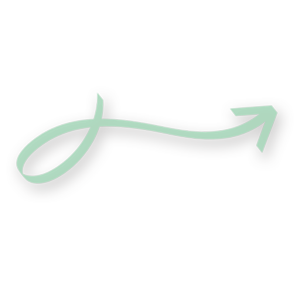 Elevate Your Space with Immaculate Rugs in Kennesaw
Welcome to CSA, the leader in rug cleaning services in Kennesaw. Recognizing the significance of rugs in enhancing your space's aesthetic and comfort, we understand that maintaining their charm is of utmost importance. Over time, the accumulation of dust, unsightly stains, and allergens can detract from their beauty and negatively impact the air quality of your environment. CSA's proficient team rises to the challenge, diligently working to restore your rugs to their former glory, hence creating a healthier and more visually pleasing living or business space.
As staunch advocates for environmental stewardship, CSA incorporates green cleaning practices into our work. We employ eco-friendly, non-toxic cleaning solutions that are tough on dirt and stains, yet gentle on your rugs and safe for your surroundings. By choosing CSA for your rug cleaning requirements in Kennesaw, you're not just opting for a beautifully clean rug but also contributing to the sustainability of our planet.
Rediscovering the Charm of Your Rugs
At CSA, we view rugs as beautifully crafted stories told through vibrant colors and complex patterns. Our expert cleaners are adept at reviving these stories, delicately removing the embedded grime to reveal the brilliant hues and intricate designs that lie beneath. Once cleaned, your rug doesn't just look better—it stands as a stunning focal point that elevates the visual appeal of your home or business space in Kennesaw.
Preserving the Artistry of Your Rugs
Every rug is a unique masterpiece, and CSA treats it as such. We begin our cleaning process with a comprehensive inspection to understand its particular characteristics and cleaning needs. This attention to detail enables us to tailor our cleaning techniques, utilizing precision tools to efficiently eliminate dirt and stains without causing any damage to the rug's delicate fibers. This meticulous approach ensures a clean, vibrant rug that retains its quality and prolongs its lifespan.
Your Satisfaction: Our Driving Force
Your satisfaction fuels CSA's unwavering commitment to offering unparalleled rug cleaning services in Kennesaw. Ready to breathe new life into your rugs and enhance your indoor environment? Contact us at (470) 781-4220. Let's discuss how CSA can help you create cleaner, healthier, and aesthetically pleasing spaces. Opt for CSA's unique blend of quality, sustainability, and exceptional rug cleaning services—Kennesaw's preferred choice.