Keep Your Property
And Have More Free Time
And Enjoy Life
And Perfectly Clean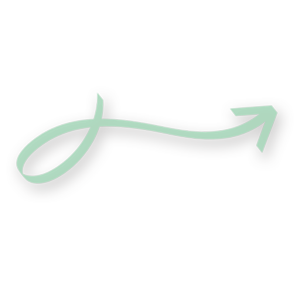 Your Perfect Solution for Exquisite Rugs in Powder Springs
Welcome to CSA, the leading name in comprehensive rug cleaning services in Powder Springs. At CSA, we recognize that rugs are not just decorative accents but pivotal elements that add comfort, express your unique style, and personalize your spaces. Yet, the unavoidable accumulation of dirt, stains, and allergens can diminish their visual appeal and compromise your indoor air quality. That's where our expert team comes in, restoring your rugs meticulously, reviving their original charm, and fostering healthier, visually attractive spaces.
CSA is committed to protecting our planet and incorporates eco-conscious practices in our rug cleaning processes. We utilize environmentally friendly, non-toxic cleaning agents that effectively remove dirt and stains without harming your rugs or the environment. When you choose CSA for your rug cleaning needs in Powder Springs, you're not only securing sparkling clean rugs but also contributing to a healthier, more sustainable world.
Unveiling the Magnificence of Your Rugs
Each rug is a masterpiece, a vibrant tapestry of colors and intricate patterns—a story waiting to be rediscovered. Our skilled cleaners at CSA are masters of this art, gently removing grime to uncover the exquisite designs and vibrant colors that lie beneath. After our cleaning service, your rug doesn't just appear cleaner—it becomes a mesmerizing centerpiece that significantly enhances the appeal of your Powder Springs home or business.
Preserving the Life of Your Rugs
We treat every rug at CSA as a unique piece of art that merits specialized care. Our cleaning process begins with a comprehensive inspection, allowing us to identify the unique features of your rug and its specific cleaning requirements. This thoughtful approach enables us to apply the right techniques and tools for efficient stain and dirt removal while safeguarding the rug's delicate fibers. The result is a clean, vibrant rug that not only enhances your space but also maintains its quality for years to come.
Ready for a Transformation?
Your satisfaction fuels our passion for delivering the highest quality rug cleaning services in Powder Springs. Are you ready to transform your rugs and create a rejuvenated atmosphere in your interiors? Contact us at (470) 781-4220. Let's discuss how CSA can elevate your spaces, providing cleaner, healthier, and visually more appealing environments. Choose CSA for a unique blend of quality, environmental responsibility, and premier rug cleaning services—the preferred choice in Powder Springs.