Keep Your Property
And Have More Free Time
And Enjoy Life
And Perfectly Clean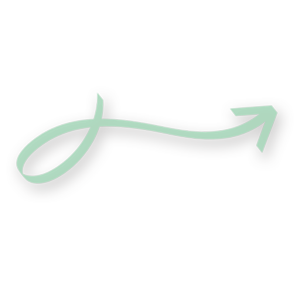 Unveiling the Artistry of Clean Rugs in Sandy Springs
Welcome to CSA—Sandy Springs' destination for unparalleled rug cleaning. We recognize the important role rugs play in adding warmth, character, and aesthetic value to your spaces. However, with time, these pieces can become hosts to dust, allergens, and stubborn stains, diminishing their appeal and compromising your indoor air quality. That's where our services make a difference. We ensure each rug regains its original allure, effectively improving the look and feel of your living or working environment.
At CSA, we've taken a stand for our planet by integrating environmentally conscious practices into our rug cleaning services. Our commitment to the environment is not a mere buzzword; it is demonstrated in our choice of cleaning solutions. We leverage eco-friendly, non-toxic cleaning products that are potent against dirt and stains yet gentle on the rug fibers and safe for your home. When you choose CSA, you're not just guaranteeing a spotless rug; you're endorsing a greener, safer approach to cleanliness.
Rugs, with their colorful designs and intricate patterns, are works of art that should be enjoyed in their best condition. Our skilled cleaners at CSA are adept at restoring the vibrancy and allure of your rugs. By lifting off the accumulated grime, we reveal the radiant colors and intricate patterns that have been hidden away, transforming your rug into an enchanting centerpiece. Prepare to be delighted as we turn your cleaned rug into a visual feast for your Sandy Springs home or business.
Maintaining the Quality of Your Rugs
We believe that the longevity of a rug lies in the detail of its care. At CSA, each rug we clean in Sandy Springs is treated as a unique piece of art, deserving specialized attention. We start with a comprehensive inspection to understand its specific fabric type and cleaning requirements. This allows us to customize our cleaning approach, using precision tools and techniques to eradicate dirt and stains while preserving the rug's delicate fibers. The result is a spotless, vibrant rug that retains its quality and charm.
CSA is here to redefine your experience with rug cleaning in Sandy Springs. We believe in delivering nothing less than excellence, and our satisfied clients are a testament to our commitment. For an enhanced living space, healthier indoor environment, and revitalized rugs, dial (470) 781-4220 today. Let us walk you through our professional, eco-friendly rug cleaning services and schedule your rug cleaning. Trust in CSA and let us bring a renewed sense of freshness and beauty to your home or business.