Keep Your Property
And Have More Free Time
And Enjoy Life
And Perfectly Clean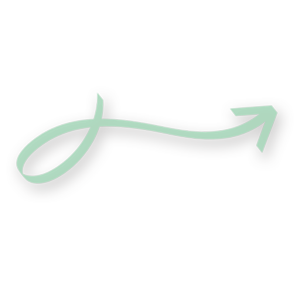 Unlock Superior Sofa Cleaning Services in Duluth
Experience the gold standard of sofa cleaning services with CSA in Duluth. Our purpose is not merely to clean your furniture, but to rejuvenate your living or workspace, enhancing its visual appeal and overall healthfulness. Over time, sofas and other upholstered furniture can accumulate allergens, dirt, and challenging stains that tarnish their aesthetics and may even affect the quality of your indoor environment. With our comprehensive, expertly executed cleaning processes, we are committed to revamping your upholstery, turning your furniture into a proud reflection of your impeccable taste.
At CSA, we understand that each piece of furniture comes with its unique structure and fabric, warranting a specific cleaning approach. Our technicians, armed with their extensive knowledge and experience, identify and apply the most effective cleaning methods for various types of upholstery. Using advanced cleaning technology and eco-friendly solutions, they are able to skillfully eliminate stains and odors without jeopardizing the fabric's color or durability. Rest assured, the safety of you, your children, and your pets is of paramount importance during our cleaning process.
Consistent Cleaning for Enhanced Furniture Life
Your furniture serves as more than just a piece of decor; it's an investment that adds value to your home or office. At CSA, we share this understanding and are devoted to helping you protect this investment. Regular professional cleaning, ideally every six months, can greatly augment the lifespan and appearance of your sofas. By mitigating the buildup of grime, dust, and allergens, we help create a cleaner and healthier environment. Let CSA be your trusted partner in preserving the beauty and durability of your furniture.
Striking the Perfect Balance between Quality and Affordability
Quality services should not come with an astronomical price tag. At CSA, we firmly believe in this and have designed our pricing structure accordingly. We offer premium services at competitive rates, ensuring affordability without compromising on quality. In addition, our flexible scheduling and swift response times are crafted to cater to your convenience, ensuring that our services align smoothly with your routine.
Join Us on Your Journey to Cleaner Upholstery
If your sofas or upholstered furniture are calling for a refresh, it's time to get in touch with CSA. Our friendly customer service team stands ready to address your queries and arrange your next cleaning appointment. To experience top-notch sofa cleaning services in Duluth, just give us a call at (470) 781-4220. We're eager to aid you in transforming your space into a cleaner, healthier, and more inviting environment.