Keep Your Property
And Have More Free Time
And Enjoy Life
And Perfectly Clean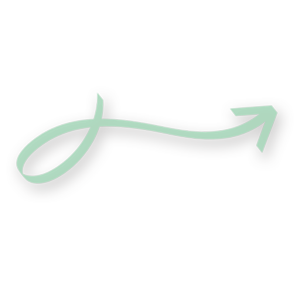 Discover Top-tier Sofa Cleaning Services in Dunwoody
Dive into an extraordinary realm of sofa cleaning services provided by CSA, now serving the Dunwoody area. Our vision transcends conventional cleaning. Instead, we strive to breathe new life into your living or work environment, amplify its aesthetic appeal, and cultivate a healthier ambiance. Despite meticulous care, sofas can harbor allergens, dust, and persistent stains over time. These contaminants not only compromise your furniture's appearance, but they can also negatively impact the quality of your indoor air. At CSA, we're committed to addressing these issues effectively. Our inclusive and professionally conducted cleaning strategies aim to rejuvenate your upholstery, enabling your furniture to truly mirror your refined lifestyle.
In our perspective at CSA, furniture is not merely a decor item—it's a notable investment. We are passionate about assisting you in preserving this investment. Regular professional cleaning, ideally every six months, can considerably prolong the lifespan and aesthetic allure of your sofas. This routine effectively prevents the accumulation of grime, dust, and allergens, fostering a cleaner and healthier environment. Count on CSA as your steadfast companion in maintaining the sophistication and longevity of your furniture.
Superior Service at Affordable Prices
High-quality service does not necessarily come with a hefty price tag. CSA has carefully constructed its pricing framework to offer first-class services at competitive rates, making sure that luxurious sofa cleaning services are accessible to all. Moreover, understanding the value of your time, we deliver flexible scheduling and prompt response times, designed to integrate seamlessly into your bustling schedule.
Specialized Cleaning Approach for Your Unique Furniture
Every piece of furniture boasts its own character and uniqueness, a fact fully recognized by CSA. We deliver customized cleaning solutions designed to address your furniture's individual needs. Our proficient technicians employ state-of-the-art cleaning technology and eco-friendly products to efficiently eradicate stains and odors while preserving your upholstery's color and fabric quality. Throughout our cleaning procedures, the safety and wellbeing of your family, including your pets and children, remain our top-most concern.
Embark on Your Journey Towards a Cleaner Home with Us
If your upholstery is due for a comprehensive clean, it's time to engage with CSA. Our devoted customer service team is ready to address your questions and schedule your next cleaning session. To experience the pinnacle of sofa cleaning services in Dunwoody, simply give us a call at (470) 781-4220. We're eager to help you transform your home or office into a cleaner, healthier, and more inviting space.