Keep Your Property
And Have More Free Time
And Enjoy Life
And Perfectly Clean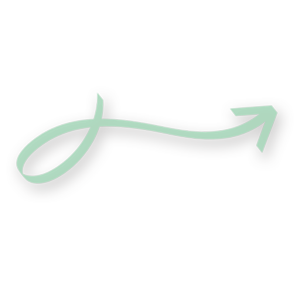 Indulge in Superior Sofa Cleaning Services in Powder Springs
Welcome to a fresh dimension of sofa cleaning services offered by CSA, now proudly serving Powder Springs. Our objective extends beyond ordinary cleaning; we strive to breathe new life into your living or workspace, enhance its visual appeal, and cultivate a healthier atmosphere. Despite regular upkeep, sofas can accumulate allergens, dust, and stubborn stains over time. These pollutants not only mar your furniture's appearance but can also impair the quality of your indoor air. CSA is committed to combating these issues head-on. Our all-inclusive and professionally handled cleaning processes aim to rejuvenate your upholstery, making your furniture a true reflection of your refined aesthetics.
To us at CSA, furniture is not just a decorative object—it's a significant investment. We are devoted to assisting you in safeguarding this investment. Regular professional cleaning, ideally every six months, can dramatically enhance the lifespan and aesthetic appeal of your sofas. This practice effectively keeps grime, dust, and allergens at bay, contributing to a cleaner, healthier living environment. Trust in CSA as your reliable ally in preserving the elegance and durability of your furniture.
Premium Service at Affordable Prices
Exemplary service doesn't necessarily mean exorbitant prices. In line with this philosophy, CSA has thoughtfully structured its pricing to deliver high-quality services at competitive rates, making superior sofa cleaning services accessible to all. Moreover, understanding the value of your time, we provide flexible scheduling and prompt responses, designed to fit seamlessly into your routine.
Customized Cleaning for Every Unique Piece of Furniture
CSA recognizes the uniqueness of every piece of furniture. Our team excels in providing tailored cleaning solutions to meet your furniture's specific needs. Equipped with advanced cleaning technology and eco-friendly products, our skilled technicians effectively remove stains and odors while preserving your upholstery's color and fabric integrity. The safety of your family, pets, and children remains our topmost concern throughout our cleaning procedures.
Begin Your Journey to a Cleaner Living Space with Us
If your upholstery is due for a deep cleaning, it's time to contact CSA. Our dedicated customer service team is on standby to answer your queries and schedule your next cleaning appointment. To experience the best sofa cleaning services in Powder Springs, simply give us a call at (470) 781-4220. We look forward to assisting you in transforming your space into a cleaner, healthier, and more welcoming environment.