Keep Your Property
And Have More Free Time
And Enjoy Life
And Perfectly Clean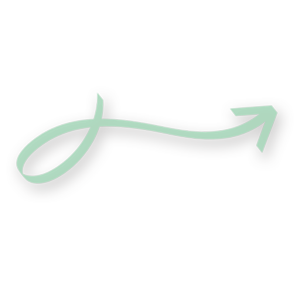 Superior Sofa Cleaning Services in Sandy Springs
CSA warmly welcomes you to experience a new standard in sofa cleaning services in Sandy Springs. Our mission transcends the surface level of cleaning, delving deeper into transforming your home or office into a more attractive and healthier space. Despite your best efforts, your sofas and other upholstered furniture can become repositories for allergens, dirt, and persistent stains over time. These not only impact the aesthetic appeal of your furniture but also affect your indoor environment. At CSA, we're devoted to turning the tides in your favor. Our thorough, professional cleaning procedures revitalize your upholstery, making your furniture an embodiment of elegance and your style statement.
Acknowledging the unique fabric and structure of each piece of furniture, we've geared our services toward providing personalized cleaning solutions. Our technicians at CSA are well-versed in the appropriate cleaning methods for a diverse range of upholstery types. They leverage advanced cleaning technology and eco-friendly solutions to effectively eliminate stains and odors while preserving the fabric's color and durability. Above all, your safety and that of your pets and children is a paramount concern in our cleaning process.
Consistent and Regular Cleaning: Key to Longevity
Furniture is more than just a functional piece in your home or office; it's a valuable investment. CSA echoes this sentiment and commits itself to helping you safeguard this investment over time. With regular professional cleaning, recommended at intervals of six months, you can significantly boost the lifespan and appearance of your sofas. This consistent maintenance helps curb the build-up of grime, dust, and allergens, fostering a cleaner and healthier environment. Trust CSA as your steadfast ally in preserving the splendor and durability of your furniture.
Quality and Affordability: A Perfect Blend
Affordability should never be a barrier to quality, and we at CSA stand firm on this belief. Our pricing structure is a testament to our commitment to deliver superior services at competitive rates. Catering to diverse budgets, we offer you an assurance of quality without burning a hole in your pocket. Moreover, our flexible scheduling options and prompt service response ensure we can cater to your needs without causing significant disruptions to your daily routine.
Embark on Your Cleaning Journey with Us Today
If your sofas and upholstered furniture are in dire need of revival, it's time to connect with CSA. Our customer service team is more than ready to answer your queries and schedule your next cleaning appointment. To experience the best sofa cleaning services in Sandy Springs, simply give us a call at (470) 781-4220. We look forward to assisting you in transforming your living or working spaces into cleaner, healthier, and more appealing environments.