Keep Your Sofas
And Get a Healthier Home
And Soft, And Colorful
And Prolong Their Lifespan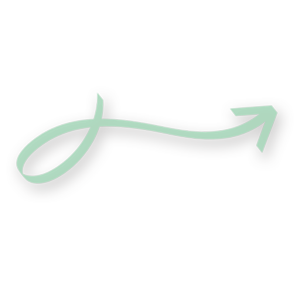 Extraordinary Upholstery Cleaning in Canton
Every upholstered piece in your home, from your inviting daybed to your room-defining sectional, weaves its own narrative of style and charm. As time unravels, these precious elements may become a refuge for dust, allergens, and various kinds of stains. These unseen invaders not only diminish the beauty of your furniture but can also undermine the indoor air quality of your home. Regular cleaning efforts may control visible grime, but a deep, restorative clean often calls for the hands of professional experts. At CSA, we commit ourselves to providing that thorough and rejuvenating clean to your upholstery, aiming to restore its bygone allure.
Inspired by our goal to reintroduce the lost vibrancy of your upholstery, CSA employs advanced cleaning protocols, premium equipment, and a thoughtful approach. Our cleaning regimen, harsh on grime but soft on your upholstery, begins with comprehensive vacuuming to clear away surface-level dust and debris. We then introduce our specially formulated, environmentally conscious cleaning solutions. These solutions infiltrate the fabric to proficiently dissolve stubborn dirt and grime particles. After the cleaning solution has accomplished its purpose, we rinse and extract the dislodged dirt, revealing upholstery that is not only deeply cleansed but also aesthetically rekindled.
Catering to Canton's Diverse Upholstery Cleaning Needs
CSA's upholstery cleaning services in Canton are mindfully designed to cater to a wide range of upholstery materials. Whether you own a velvet divan, a leather lounger, or a microfiber stool, our seasoned cleaning team is prepared to meticulously handle them all. We understand that each fabric type requires unique cleaning techniques, and our team is adept at identifying the fabric type and choosing the most appropriate cleaning strategy. This personalized approach ensures that your upholstered items receive the precise care they deserve, subsequently renewing their brightness, durability, and color, and enhancing their overall visual appeal.
CSA: A Symbol of Commitment in Upholstery Cleaning
Choosing CSA for your upholstery cleaning needs means entrusting your furniture to a service provider that values quality, professionalism, and exceptional customer service. Our mission extends beyond merely reanimating your upholstery; we aim to contribute to its longevity, allowing you to enjoy your cherished furniture pieces for many more years. Our steadfast commitment to service excellence is demonstrated in our handling of each cleaning project, treating every home we serve with the utmost respect and adhering to rigorous standards of care. This unwavering focus on customer satisfaction has earned us a respected position in the Canton community, supported by our consistently positive feedback and repeat customers.
Discover Extraordinary Upholstery Cleaning Services in Canton Today
Reignite the charm of your upholstered furniture with CSA's superior upholstery cleaning services in Canton. Don't allow dust, allergens, or stubborn stains to undermine the comfort and aesthetic allure your furniture offers. Whether your home demands an intensive deep cleaning session or regular maintenance cleanings, we stand ready to meet your needs with unwavering professionalism and dedication. See firsthand the dramatic transformation our services can bring to your home. For inquiries or to schedule a service appointment, please reach out to us at (470) 781-4220. We look forward to the opportunity to exceed your expectations and restore the alluring beauty of your upholstery.