Keep Your Sofas
And Get a Healthier Home
And Soft, And Colorful
And Prolong Their Lifespan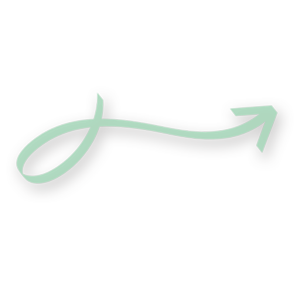 Revitalize Your Home with Expert Upholstery Cleaning in Duluth
Every piece of upholstered furniture, from the cozy corner chair to the spacious family sofa, contributes significantly to crafting a warm, welcoming ambiance in your home. Over time, however, these pieces become repositories for dust, allergens, and occasional spill-induced stains. These intrusions not only mark the appearance of your furniture but also impact the overall air quality within your home. The usual cleaning efforts with do-it-yourself solutions or store-bought products often fall short of restoring the genuine cleanliness and freshness that your furniture needs. That's where the expertise of professional cleaning services like CSA comes into play, offering an in-depth, meticulous cleaning process your upholstery deserves.
At CSA, we are committed to breathing new life into your upholstery using cutting-edge cleaning techniques and sophisticated equipment. Our cleaning process is designed to be ruthless on dirt, yet gentle on your upholstery fabric. We kick-start the cleaning journey with a thorough vacuuming phase to dislodge surface dust and debris. This is followed by applying our specially developed, eco-friendly cleaning solutions which infiltrate the fabric's deepest layers to dissolve stubborn dirt and grime particles. Once the cleaning solution has done its job, we rinse and extract the dislodged grime, unveiling upholstery that is deeply cleansed and visually appealing.
Meeting Duluth's Diverse Upholstery Cleaning Needs with Specialized Attention
Our upholstery cleaning services in Duluth stand out due to our expertise in addressing a wide variety of upholstery fabrics. Whether it's your luxurious silk chaise, a cotton blend armchair, or a faux leather recliner, our expert cleaning team has the knowledge and experience to handle them all. We acknowledge that each fabric has its own cleaning requirements. Our team is therefore trained to accurately identify the fabric type and choose the most effective cleaning solution. This meticulous attention to detail ensures that your upholstered items receive the specific care they need, preserving their vibrancy, durability, and color while enhancing their overall appeal.
CSA: Delivering Excellence in Upholstery Cleaning
When you entrust your upholstery cleaning needs to CSA, you're partnering with a service provider that holds itself to the highest standards of quality, professionalism, and customer satisfaction. Our mission extends beyond merely refreshing your upholstery; we aim to contribute to its longevity, enabling you to continue enjoying your cherished furniture pieces for many more years. Our commitment to upholding these standards is reflected in the way we handle each cleaning project, treating every home we serve with the utmost respect and care. Our dedication to customer satisfaction has earned us a well-respected place in the Duluth community, a testament to the positive feedback and repeat business we consistently receive.
Schedule Your Professional Upholstery Cleaning Service in Duluth Today
Reignite the allure of your upholstered furniture and transform your living spaces with CSA's exceptional upholstery cleaning services in Duluth. Don't let dust, allergens, or unsightly stains compromise the comfort and aesthetic appeal of your furniture once offered. Whether you're in need of a comprehensive one-time deep cleaning service or routine maintenance cleanings, we stand ready to meet your needs with utmost flexibility and professionalism. Experience firsthand the transformation our services can bring to your home. For any inquiries or to arrange a service appointment, please reach out to us at (470) 781-4220. We look forward to exceeding your expectations and helping to restore the original charm of your upholstery.