Keep Your Sofas
And Get a Healthier Home
And Soft, And Colorful
And Prolong Their Lifespan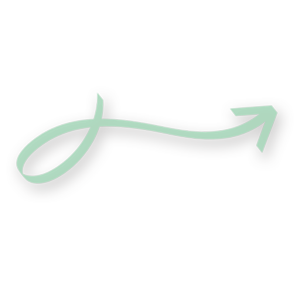 Transform Your Space with Professional Upholstery Cleaning in Norcross
From that frequently used reading chair to the welcoming family sectional, each piece of upholstered furniture in your home plays a vital role in creating an atmosphere of comfort and warmth. Over time, however, these items may begin to lose their sparkle as they collect dust, allergens, and various stains, affecting not only their visual appeal but also your home's indoor air quality. While regular cleaning efforts can keep surface dust at bay, it often takes professional expertise to reach into the depths of the upholstery, effectively eliminating hidden dirt particles and revitalizing your furniture's vibrancy.
At CSA, our mission is to restore the charm of your upholstered furniture using advanced cleaning techniques, modern equipment, and our unique approach. Our cleaning process, tough on dirt yet gentle on fabric, begins with a thorough vacuuming to eliminate surface dust and debris. We then employ our specially crafted, environmentally responsible cleaning solutions that deeply penetrate the fabric layers, breaking down stubborn dirt and grime particles. After the cleaning solution has served its purpose, we carefully rinse and extract the dislodged dirt, revealing upholstery that radiates cleanliness and renewed appeal.
Tailoring Our Services to Norcross's Diverse Upholstery Cleaning Needs
CSA's upholstery cleaning services in Norcross are meticulously designed to cater to a broad range of fabric types. Whether you have a chenille couch, a woolen ottoman, or a microfiber loveseat, our skilled team has the expertise to handle them all with precision. Understanding that each fabric has unique cleaning requirements, our team is trained to accurately identify the fabric type and select the most suitable cleaning method. This customized approach ensures that each of your upholstered items receives the specialized care it needs, resulting in restored vibrancy and durability without compromising the fabric's texture and color.
CSA: Your Trusted Partner in Upholstery Cleaning
When you engage CSA for your upholstery cleaning needs, you're choosing a service provider that is deeply committed to quality, professionalism, and absolute customer satisfaction. Our aspiration goes beyond merely cleaning your upholstery; we strive to extend its lifespan, allowing you to enjoy your favorite furniture pieces for many more years. This commitment to service excellence is evident in our handling of each cleaning project, treating every home we serve with the utmost respect and high standards of care. Our dedication to ensuring customer satisfaction has helped us earn a trusted standing in the Norcross community, as reflected by the positive feedback and repeat business we consistently receive.
Experience Exceptional Upholstery Cleaning Services in Norcross Today
Refresh your upholstered furniture and transform your living space with CSA's expert upholstery cleaning services in Norcross. Say goodbye to stubborn dust, allergens, and stains that have been compromising the allure of your beloved furniture. Whether you require a comprehensive deep cleaning service or desire routine maintenance services, we stand ready to cater to your needs with the highest levels of professionalism and dedication. To see the transformation our services can bring to your home, get in touch with us for inquiries or schedule an appointment at (470) 781-4220. We eagerly await the opportunity to exceed your expectations and help restore the original beauty of your upholstery.