Keep Your Property
And Have More Free Time
And Enjoy Life
And Perfectly Clean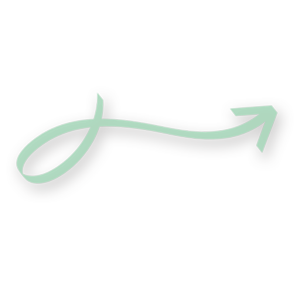 Mastering Water Damage Restoration in Brookhaven
Brookhaven residents are no strangers to the calamities caused by water damage. Whether it's the result of heavy rains, plumbing malfunctions, or unforeseen disasters, water damage can wreak havoc on your property, leading to structural issues, loss of valuables, and even hazardous mold growth. During these trying times, CSA, renowned for its proficiency in water damage restoration, offers its local expertise to guide the community of Brookhaven.
What justifies the need for professional water damage restoration? Simply put, water damage is not merely a surface-level problem—it can erode the very foundation of your property if not addressed promptly and proficiently. Relying solely on do-it-yourself methods may fail to address the problem effectively. CSA's dedicated team, equipped with cutting-edge technology and enriched by years of experience in Brookhaven, is poised to provide the comprehensive solutions you need.
CSA's Systematic Approach to Water Damage Restoration
At CSA, our approach to water damage restoration is methodical and backed by proven scientific principles. Our process begins with a meticulous inspection to gauge the severity of the damage, followed by swift water extraction and drying using industry-leading equipment. The subsequent dehumidification phase is crucial, leaving no room for residual moisture that might trigger mold growth. We also undertake the cleaning and sanitization of the affected areas, treating your personal belongings with the respect they deserve. Finally, we complete the restoration work, ensuring your home is returned to its pre-damage condition or better.
CSA's Dedication to Quality Restoration and Customer Satisfaction
We at CSA understand that water damage not only incurs physical damage but also disrupts the emotional tranquility of homeowners. This understanding drives us to offer top-notch restoration services while also providing much-needed peace of mind. Our dedicated team works tirelessly to restore your property and reduce disruption to your daily life. Our customer-centric approach has helped us to earn the trust of the Brookhaven community, establishing us as the first choice for water damage restoration.
Connect with CSA for Water Damage Restoration in Brookhaven
If you are grappling with the challenges of water damage, rest assured that help is at hand. CSA is on standby to help restore your home and peace of mind. Just a phone call away, we pledge to provide quick response and quality service. For water damage restoration in Brookhaven, reach out to us at (470) 781-4220. We are committed to accompanying you through every step of the restoration process, converting a daunting situation into a story of recovery and resilience.