Keep Your Property
And Have More Free Time
And Enjoy Life
And Perfectly Clean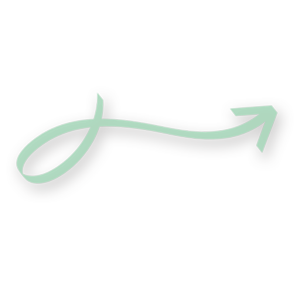 Expert Water Damage Restoration in Dunwoody
In Dunwoody, water damage often sneaks in unnoticed, caused by varying factors such as unexpected weather extremes or household mishaps. The results can spiral out of control, jeopardizing the foundational solidity of your property, harming cherished personal items, and providing fertile grounds for mold to thrive. Amid such adversity, CSA is an unwavering beacon of hope, extending top-tier water damage restoration services to the residents of Dunwoody.
Following water damage, homeowners often grapple with the need for professional help. It's crucial to realize that neglecting or improperly handling water damage can gnaw away at your property's core structure, making it unsafe. While DIY approaches might seem tempting initially, they often fall short of providing comprehensive, enduring solutions. Alternatively, CSA's skilled team, equipped with the latest tools and a wealth of experience in serving Dunwoody, ensures your property is restored meticulously and efficiently.
CSA: A Pillar of Support Beyond Restoration
At CSA, we see our mission as not just restoring your property, but also restoring your peace of mind. We recognize that the ramifications of water damage go beyond physical destruction, often causing emotional strain. Our dedicated team prioritizes not just delivering top-notch restoration services but also alleviating the disruption to your life. This blend of exceptional service quality and empathetic approach has allowed us to establish strong ties within the Dunwoody community, marking CSA as a trusted choice for water damage restoration.
Inside Look at CSA's Water Damage Restoration Procedure
Our strategy at CSA for water damage restoration is built on detailed inspection, scientific accuracy, and scrupulous execution. We kick off the process with a comprehensive evaluation to gauge the extent of the damage and develop a tailored restoration plan. Post-evaluation, we utilize state-of-the-art technology to facilitate water extraction and drying, ensuring optimal results. Robust dehumidification follows to purge any lingering moisture that could breed mold. We also conduct thorough cleaning and sanitization of the affected areas, treating your possessions with utmost respect. The final step involves restoration work aimed at returning your home to its pre-damage condition or even better.
Out to CSA for Water Damage Restoration in Dunwoody
When water damage casts a shadow over your life, know that professional, immediate help is just a phone call away. CSA is prepared to assist you, offering comprehensive solutions to restore your property and peace of mind. Get in touch with us at (470) 781-4220 for immediate response and unrivaled service. When you're in search of a dependable partner for water damage restoration in Dunwoody, CSA is your top choice. Together, let's turn this challenging situation into a story of strength and recovery.