Keep Your Property
And Have More Free Time
And Enjoy Life
And Perfectly Clean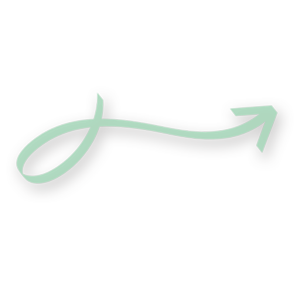 A Reliable Choice for Water Damage Restoration in Kennesaw
The issue of water damage in Kennesaw is not uncommon, emerging from a variety of factors including severe weather or unforeseen domestic issues such as pipe failures. This kind of damage can escalate quickly, compromising building structures, destroying personal items of significance, and creating a conducive environment for mold growth. As a beacon of hope, CSA offers premier water damage restoration services, extending its hand to the local community.
Homeowners often ponder the necessity of seeking professional aid when confronted with water damage. However, water damage has the potential to infiltrate the core of a property, threatening its very foundation if left untreated or poorly handled. While DIY solutions may initially seem appealing, they often fail to provide the comprehensive approach required for effective damage control. Conversely, CSA's team, armed with top-notch tools and rich experience serving Kennesaw, ensures that your home receives a thorough, effective solution to its water damage issues.
The Unique Blend of Quality and Compassion at CSA
At CSA, we aim to restore more than just buildings; our goal is to restore peace of mind. Recognizing that water damage brings about not only physical destruction but also emotional turmoil, our team is devoted to not only restoring your property effectively but also reducing the disturbance to your everyday life. This harmonious blend of exceptional service and empathetic approach has helped us establish deep connections with the Kennesaw community, making CSA a favored choice for water damage restoration.
CSA's Systematic Approach to Water Damage Restoration
CSA's pathway to recovery from water damage is built on thoroughness, scientific methods, and a keen eye for detail. Our process commences with a detailed assessment that provides us with a complete understanding of the damage and enables us to tailor a fitting plan of action. Following this evaluation, we switch to water extraction and drying, employing cutting-edge technology to guarantee efficiency. The ensuing step is rigorous dehumidification to eliminate any residual moisture that might serve as a catalyst for mold growth. We also take the time to clean and sanitize the affected areas, treating each item with the utmost respect. The final phase in our process is restoration work, aimed at returning your home to its former glory, or better.
Your Trusted Partner for Water Damage Restoration in Kennesaw
When water damage upends your normalcy, remember that immediate, expert help is just a phone call away. CSA is here to support you, offering comprehensive solutions to restore your property and peace of mind. Contact us at (470) 781-4220 for a prompt response and exceptional service. When you're in search of a reliable partner for water damage restoration in Kennesaw, look no further than CSA. Together, we can navigate this challenging journey, turning an overwhelming situation into a narrative of recovery and resilience.