Keep Your Property
And Have More Free Time
And Enjoy Life
And Perfectly Clean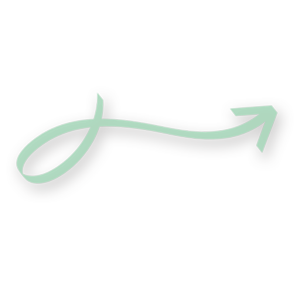 Expertise Meets Compassion in Lawrenceville's Water Damage Restoration
Situated in the lively heart of Georgia, Lawrenceville frequently grapples with water damage incidents that spring from various sources—intense storms, domestic plumbing failures, and unexpected catastrophes. These events could trigger a cascade of problems, from structural damage to cherished belongings' ruin and a favorable environment for harmful mold. CSA stands as a beacon of hope amid these challenges, extending its expert water damage restoration services to the community.
Our mission at CSA goes beyond the restoration of buildings—we are committed to restoring peace of mind. We understand that water damage brings an emotional toll alongside the physical one. Thus, our dedicated team is not only trained to restore your property efficiently but also to minimize the disruption to your daily routine. This combination of quality service and a compassionate approach has helped us earn the trust of Lawrenceville's community and establish CSA as the first choice for water damage restoration.
Trusting Professional Restoration Services: A Wise Choice
Often, homeowners might question if professional help is necessary when facing water damage. However, water damage is not just surface level—it can seep into the core of a property, threatening its very foundation if left untreated or if handled improperly. While DIY solutions might seem appealing, they often lack the comprehensive approach needed to effectively mitigate the issue. By contrast, CSA's team, equipped with cutting-edge tools and a wealth of experience serving Lawrenceville, ensures that your home receives a complete solution to its water damage woes.
The Uncompromising Approach of CSA to Water Damage Restoration
At CSA, we adhere to a systematic, science-backed process for water damage restoration. Our strategy kicks off with a comprehensive assessment that helps us grasp the full extent of the damage and create a custom plan of action. After the evaluation, we shift our focus to water extraction and drying, utilizing top-tier equipment to ensure precision. This is followed by an essential step—dehumidification, designed to eliminate any residual moisture that may lead to mold growth. We also meticulously clean and sanitize affected areas and belongings, treating them with utmost respect. The final step in our process is the restoration work, which aims to reinstate your home to its former state—or even better.
Get in Touch with CSA for Water Damage Restoration in Lawrenceville
When water damage upends your life, remember that immediate, expert assistance is just a phone call away. CSA is here to help you regain normalcy, providing a comprehensive solution to restore your property and peace of mind. Contact us at (470) 781-4220 for a swift response and exceptional service. When you're looking for a reliable partner for water damage restoration in Lawrenceville, CSA is here for you. Together, we can turn an overwhelming situation into a journey of recovery and resilience.