Keep Your Property
And Have More Free Time
And Enjoy Life
And Perfectly Clean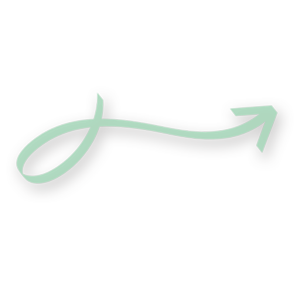 Tackling Water Damage Restoration in Marietta with Precision
The city of Marietta has seen its fair share of water-related incidents, which can unexpectedly and dramatically disrupt households. Heavy rains, burst pipes, or natural disasters can all lead to significant water damage. This not only jeopardizes the structural integrity of homes but also puts cherished possessions at risk and paves the way for potential mold growth. CSA, an authority in the field of water damage restoration, extends its seasoned expertise to the residents of Marietta, lending guidance in these demanding circumstances.
At CSA, our restoration plan is both methodical and evidence-based. We initiate the process with a comprehensive assessment of the damage, enabling us to grasp the extent of the issue and formulate the best course of action. Subsequently, we promptly embark on the water removal and drying phase, leveraging state-of-the-art equipment. This step is followed by a thorough dehumidification to prevent any leftover moisture that could potentially give rise to mold growth. We take the utmost care in cleaning and sanitizing the affected areas, demonstrating a profound respect for your personal belongings. The final step involves restorative work, with the aim of returning your home to its original state, if not better.
Why Professional Water Damage Restoration is Indispensable
Homeowners might wonder: Why opt for professional restoration services? Water damage penetrates deeper than the surface, potentially undermining the foundation of your property if not addressed promptly and effectively. Relying solely on DIY methods might not tackle the problem adequately. In contrast, CSA's team is enriched by advanced technological tools and a wealth of experience serving Marietta, ensuring comprehensive solutions to your water damage issues.
CSA's Commitment: Quality Restoration and Beyond
We at CSA are acutely aware that the impact of water damage extends beyond physical harm to the emotional well-being of homeowners. Hence, we endeavor to provide not just superior restoration services, but also reassurance during trying times. Our diligent team works around the clock to restore your property and minimize disruption to your routines. With our consistent focus on customer satisfaction, we've forged strong bonds with the Marietta community, becoming a trusted choice for water damage restoration.
Contact CSA for Water Damage Restoration in Marietta
If you're facing the upheaval caused by water damage, remember that you're not alone. CSA stands ready to lend a hand in restoring both your property and your peace of mind. Reachable at (470) 781-4220, we are committed to providing a prompt response and exceptional service. For expert water damage restoration in Marietta, don't hesitate to call us. Together, we'll navigate the restoration process, transforming a challenging situation into a narrative of restoration and resilience.