Keep Your Windows
And Have More Free Time
And Bring More Light Into Your Rooms
And Brighten up Your Home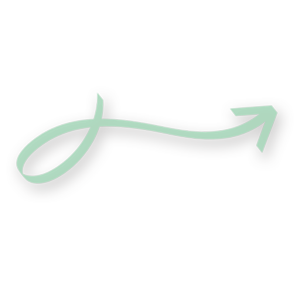 Unleash Immaculate Views with Our Premier Window Cleaning in Alpharetta
When CSA's team services the beautiful city of Alpharetta, we don't just clean windows; we craft a renewed, unobstructed bond between you and the enchanting world outside. Acknowledging the integral role windows play in framing your views and bathing your spaces in vibrant sunlight, our comprehensive window cleaning services aim to amplify this relationship. We deliver impeccably clean windows that inspire both serene residential and dynamic commercial spaces. With Alpharetta's stunning blend of architecture serving as our canvas, we aim to enhance each property's unique appeal with our meticulous window cleaning services.
Within CSA, there exists a relentless pursuit of excellence. Our adept team of window cleaning professionals embodies this ethos in every task they undertake. Utilizing advanced cleaning equipment and top-tier cleaning solutions, they treat every component of your windows – panes, frames, sills, screens, and even skylights – with diligence and care. The result is not just a window, but a radiant, glistening conduit to the world outside that elevates the appearance of your property and creates a light-filled, positive atmosphere within.
Eco-Advocacy at CSA: Prioritizing Sustainable Practices
CSA believes in the stewardship of our environment, a belief mirrored in our window cleaning practices. We use only eco-friendly, biodegradable cleaning agents that are non-hazardous for your windows and kind to the planet. Despite their eco-friendly formulation, these cleaning products pack a punch against dust and grime, ensuring your windows are impeccably clean. By partnering with CSA, you're choosing a cleaner, healthier space, and you're investing in a sustainable world.
Trust Anchored in Transparency and Professionalism: CSA's Pledge
Engaging a service team to work within your premises necessitates trust. At CSA, we lay the groundwork for this trust by fostering transparency and professionalism. Our quotes are clear, detailed, and free of hidden surprises. Furthermore, our team is comprehensively insured, well-trained, and abides by strict safety protocols in the realm of window cleaning. They arrive punctually, maintain professional decorum, and respect your premises, ensuring a hassle-free and satisfying service experience.
Unveiling the CSA Experience in Alpharetta
We cordially invite you to experience the CSA difference in Alpharetta. If you feel that your windows could benefit from our professional cleaning service, we're just a phone call away. Reach out to us at (470) 781-4220 to address your inquiries, obtain more details, and set up your service appointment. Let us demonstrate how our superior window cleaning services can dramatically uplift the aesthetic appeal of your property and create a more light-filled and invigorating space within. With CSA, every window becomes a pristine panorama, showcasing the world in its full glory.