Keep Your Windows
And Have More Free Time
And Bring More Light Into Your Rooms
And Brighten up Your Home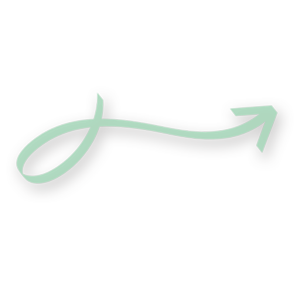 Premium Window Cleaning Services in Brookhaven
As integral members of the CSA team in Brookhaven, our role extends far beyond routine window cleaning. We see ourselves as custodians of clarity, brightening your living and working spaces by enabling the purest natural light to filter through. We understand the importance of windows as portals to the world beyond our walls, and we strive to ensure this view remains unblemished and vivid. We appreciate the architectural intricacies that abound in Brookhaven's diverse properties, from modern condominiums to vintage townhouses, and customize our services to enhance every home's unique character.
Our commitment to delivering flawless service is unwavering. At CSA, we have assembled a team of experts who share our vision of perfection and take their craft seriously. Equipped with cutting-edge technology and industry-leading cleaning solutions, they approach every project, regardless of its scale, with the same meticulous care. Our rigorous cleaning routine encompasses every aspect of your window – glass, frames, sills, and even extending to screens and skylights. The result? Windows that sparkle, enhancing the overall appearance of your property and contributing to its curb appeal.
Cleaning Responsibly: Our Environmental Commitment
At CSA, our passion for cleanliness goes hand in hand with our commitment to preserving the environment. We are steadfast in our choice of cleaning solutions – only those that are eco-friendly, biodegradable, and safe for your family. Despite their gentle nature, these products deliver exceptional cleaning power, leaving your windows gleaming without the use of abrasive or toxic chemicals. This commitment to sustainability and environmental responsibility means that when you choose CSA, you're not just investing in cleanliness, but in a cleaner future for our planet.
Ensuring Trust Through Transparency
We recognize the importance of trust when you welcome us into your homes and workplaces. That's why we, at CSA, are devoted to building trust through unwavering transparency in all our interactions. We provide detailed quotes covering all aspects of our service, ensuring no hidden fees or surprise charges. Our professionals are not only trained in the nuances of window cleaning but are also comprehensively insured, adhering strictly to safety norms. You can expect our team to arrive punctually, neatly attired, respectful of your property, and committed to delivering a service that exceeds expectations.
Connect with CSA Brookhaven Today
We're excited to introduce you to the gold standard of window cleaning services in Brookhaven. If your windows could use a professional touch, please reach out to us. You can contact us at (470) 781-4220, where our friendly and efficient team will answer your queries, provide guidance, and arrange a service appointment. Experience firsthand how our exceptional services can revolutionize the aesthetic appeal and ambiance of your property. With CSA, let your windows do what they do best – offer you a clear, beautiful view of the world.