Keep Your Windows
And Have More Free Time
And Bring More Light Into Your Rooms
And Brighten up Your Home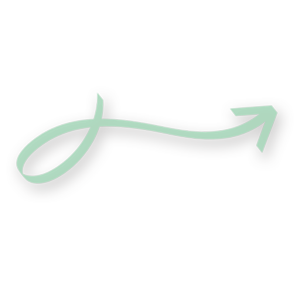 Elevate Your Views with Window Cleaning in Cartersville
In the historic city of Cartersville, CSA brings its unique approach to window cleaning, transforming mere glass panes into clear canvases of connectivity. Windows, in our perspective, are the transparent membranes that integrate your personal or professional domain with the world's magnificent expanse. Our diligent cleaning services serve to fortify this integral relationship, crafting windows so spotless that they encourage the free flow of natural light, enlivening your spaces. Whether you're nestled in a quaint Cartersville home or operating an energetic business hub, our services aim to amplify the unique appeal of your property.
Adherence to the highest standards is a foundational principle at CSA. This principle is mirrored in the actions of our professional window cleaning team. With advanced equipment and premium cleaning solutions, they address all aspects of your windows, including panes, frames, sills, screens, and skylights. The end product is a dazzling window that doesn't just augment your property's charm but also stimulates an engaging and inviting atmosphere indoors.
A Green Stance: CSA's Environmental Commitment
At CSA, we firmly stand with environmental preservation and incorporate this philosophy into our window cleaning practices. We use exclusively eco-friendly and biodegradable cleaning materials, which are gentle on both your windows and Mother Nature. Despite their gentle nature, these green cleaning solutions effectively combat grime and streaks, bestowing upon your windows a flawless clarity. When you opt for CSA, you enjoy not only a cleaner space but also contribute to a healthier planet.
Integrity First: CSA's Approach to Professionalism
Allowing a service team into your property is an act of trust, and CSA is committed to honoring that trust. We maintain this through consistent professionalism and transparency. Our quotes are comprehensive, upfront, and devoid of hidden charges. Furthermore, our team members are fully insured, have undergone comprehensive training, and strictly adhere to window cleaning safety regulations. You can rely on our team for timely service, professionalism, and utmost respect for your property.
Embrace the CSA Experience in Cartersville
We welcome you to embrace the CSA experience in Cartersville. If your windows could use an in-depth professional cleaning, we are at your service. For any questions, additional information, or to schedule your service appointment, reach out to our amiable team at (470) 781-4220. Experience firsthand how our premier window cleaning services can significantly improve your property's aesthetic appeal, bringing more light and liveliness into your space. Choose CSA, and open your eyes to a more vibrant world through your brilliantly cleaned windows.