Keep Your Windows
And Have More Free Time
And Bring More Light Into Your Rooms
And Brighten up Your Home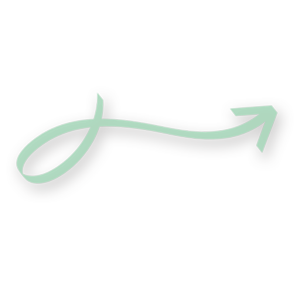 Elevate Your Space in Duluth with Our Pristine Window Cleaning
As the dedicated team at CSA Duluth, we take immense pleasure in the profound transformations we can bring about with our superior window cleaning services. Clean, radiant windows are more than just aesthetic additions; they are the portals that connect you with the beauty of the outside world. Our focus is to facilitate this connection by providing the cleanest, clearest windows, ultimately transforming your interiors with an infusion of natural light. Duluth, with its eclectic mix of architecture ranging from charming, historical homes to innovative, modern offices, offers a delightful canvas for us to apply our expert services. We strive to amplify the unique beauty of each property we serve, highlighting its unique characteristics through our high-quality window cleaning services.
At CSA, our mission is grounded in our relentless pursuit of excellence. We are proud of our team of window cleaning professionals, individuals whose skills, dedication, and passion ensure that every window they clean reflects the highest standards of our services. Equipped with cutting-edge cleaning technology and an arsenal of industry-leading cleaning solutions, these professionals strive to exceed expectations on every project, no matter its size or complexity. From glass panes to frames and sills, and from screens to skylights, every element of your window is subject to our comprehensive cleaning regimen. The outcome is a radiant sparkle that significantly enhances your property's curb appeal and transforms its overall aesthetic value.
A Green Approach: Environmental Responsibility at CSA
At CSA, we recognize our role as stewards of the environment and carry this responsibility into our work practices. We strictly use eco-friendly, biodegradable cleaning products, ensuring that our services are safe for both your family and the environment. Despite their gentle formulation, these products boast superior cleaning power, leaving your windows gleaming without resorting to any harsh or damaging chemicals. By choosing CSA, you are making a decision that supports both an immaculately clean home or office and a sustainable, greener future.
Establishing Trust: CSA's Transparency and Professionalism
Trust is a fundamental aspect when you invite a service team into your private or professional space. CSA endeavors to earn and nurture this trust by maintaining an unwavering commitment to transparency and professionalism. Our comprehensive quotes detail every aspect of our service, leaving no room for hidden costs. Furthermore, our team members are fully insured, thoroughly trained, and strictly adhere to all safety protocols related to window cleaning. Our professional crew arrives punctually, donned in clean uniforms, always respectful of your space, and ready to perform their duties with the utmost respect and courtesy.
Experience the CSA Difference in Duluth
We invite you to experience the CSA difference for yourself in Duluth. If your windows are due for a professional refresh, don't hesitate to reach out. Our dedicated team is ready to answer your questions, provide further information, and schedule your service at (470) 781-4220. Let us show you how our superior window cleaning services can have a transformative effect on your property, both aesthetically and atmospherically. Choose CSA, and allow us to illuminate your world with a clearer, brighter view.