Keep Your Windows
And Have More Free Time
And Bring More Light Into Your Rooms
And Brighten up Your Home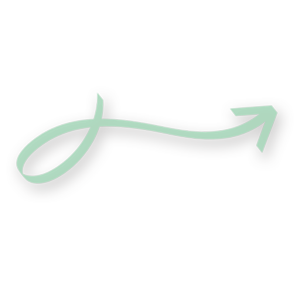 Unleash Your Property's Potential with Our Exceptional Window Cleaning in Norcross
As your devoted window-cleaning experts at CSA Norcross, we have made it our mission to extend the natural beauty of your surroundings into your interior spaces. By providing unmatched window cleaning services, we aim to deliver more than just aesthetic improvements; we seek to offer you clear, inspiring views that brighten your everyday life. Norcross, known for its architectural richness that spans from quaint, historic homes to contemporary commercial edifices, provides us with an exciting opportunity to cater to a diverse range of needs. Our objective, in every scenario, is to illuminate each property's unique charm and ambiance through the brilliance of its sparkling clean windows.
At CSA, our services are underscored by our unwavering commitment to quality and excellence. We have assembled a team of seasoned window cleaning professionals who bring an unmatched level of expertise and dedication to every project. Harnessing advanced cleaning technology and superior cleaning solutions, our crew delivers exceptional results on projects of every scale and complexity. We meticulously cleanse each component of your windows – from the panes and frames to the sills, screens, and skylights, leaving them impeccably clean. This comprehensive approach results in gleaming windows that substantially uplift the curb appeal of your property, elevating its overall aesthetics.
A Green Pledge: Sustainable Cleaning Practices at CSA
We at CSA hold a firm belief that our cleaning procedures should align with our responsibility towards preserving the environment. This conviction is mirrored in our choice of cleaning agents – we use only eco-friendly, biodegradable products that are safe for your household and the environment. Despite their gentle nature, these cleaning products offer robust cleaning efficacy, ensuring that your windows are spotless and sparkling without resorting to harsh or harmful chemicals. Choosing CSA is a choice not just for a cleaner home or office but also for a sustainable and eco-friendly future.
Nurturing Trust: Our Open and Professional Approach
When it comes to welcoming a service team into your personal or professional space, trust becomes an indispensable factor. At CSA, we have woven this trust-building into the very fabric of our operations, by maintaining an unswerving dedication to transparency and professionalism. Our quotations offer comprehensive details of our service, eliminating the possibility of hidden charges or surprise costs. Furthermore, our team members are fully insured, rigorously trained, and strictly adhere to all safety guidelines related to window cleaning. They arrive on time, are attired professionally, and display a high level of respect for your space and privacy.
Discover the CSA Difference in Norcross
We are excited to bring our unrivaled window cleaning services to your doorstep in Norcross. If you feel your windows could use a professional touch, do not hesitate to get in touch. Call us at (470) 781-4220 and our responsive team will be more than happy to answer any of your queries, provide additional information, and schedule your service. Allow us to demonstrate how our exceptional services can revitalize your property's aesthetics and enhance the overall ambiance. With CSA, your windows become more than just fixtures; they are your gateway to a clearer, brighter world outside.