Keep Your Windows
And Have More Free Time
And Bring More Light Into Your Rooms
And Brighten up Your Home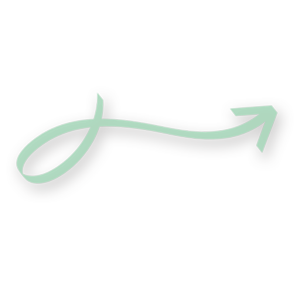 Redefining Brightness with Exceptional Window Cleaning in Sandy Springs
As the CSA Sandy Springs team, we hold the vision to rejuvenate your indoor spaces by providing unparalleled window cleaning services. We fully grasp the transformative power of a clear and vibrant view through spotless windows. This understanding drives us to illuminate your world by ushering in a flood of natural light, adding to the appeal of your environment. We take pride in serving Sandy Springs, an area renowned for its diverse architecture ranging from classic Southern homes to contemporary commercial spaces. Every unique property challenges us to further customize our services, each time aiming to highlight its distinctive charm and ambiance.
The unwavering commitment to delivering flawless services is the hallmark of our team at CSA. We have a carefully selected group of professional window cleaners who bring a unique blend of expertise and passion to every project. These professionals are not only armed with state-of-the-art cleaning technology but also a variety of superior cleaning solutions designed to restore the pristine shine of your windows. Regardless of the size or complexity of a project, our experts are attentive to the minutest of details, ensuring comprehensive cleaning that encompasses every aspect of your windows – from the glass panes, frames, and sills to screens and even skylights. The results are remarkable – windows that sparkle brilliantly, enhancing the curb appeal of your property, and transforming its overall aesthetic appeal.
Our Green Commitment: Sustainable Cleaning Practices
At CSA, we firmly believe that our cleaning practices should align with our responsibility towards the environment. This ethos guides our choice of cleaning products – we exclusively use eco-friendly, biodegradable solutions that do not compromise the safety of your family or the health of our planet. Despite their gentle formulation, these products possess extraordinary cleaning power, capable of leaving your windows gleaming without the use of harsh, harmful chemicals. Therefore, choosing CSA equates to making a choice for an immaculate home or office while also actively contributing to a sustainable future.
Nurturing Trust with Unwavering Transparency and Professionalism
When you open the doors of your home or office to a service team, trust becomes paramount. At CSA, we have established trust-building strategies grounded in transparency and professionalism. Every quote we provide details every aspect of our service, leaving no room for surprise costs or hidden fees. Additionally, all members of our team are fully insured, rigorously trained, and adhere strictly to all safety guidelines associated with window cleaning. When our team arrives at your property, you will find them punctual, professionally attired, and respectful of your space, upholding our promise to provide service that consistently surpasses expectations.
Open the Windows to Superior Service with CSA Sandy Springs
We eagerly extend an invitation for you to explore the CSA difference in Sandy Springs. If you believe your windows could benefit from a professional touch, we're just a call away. Contact us at (470) 781-4220, and our supportive team will be on hand to answer your questions, provide more information, and schedule your service appointment. Experience the transformative effect of our window cleaning services, not just on your property's aesthetics, but also on the overall ambiance of your space. With CSA, let your windows serve their true purpose – offering you a clearer, brighter view of the beautiful world outside.